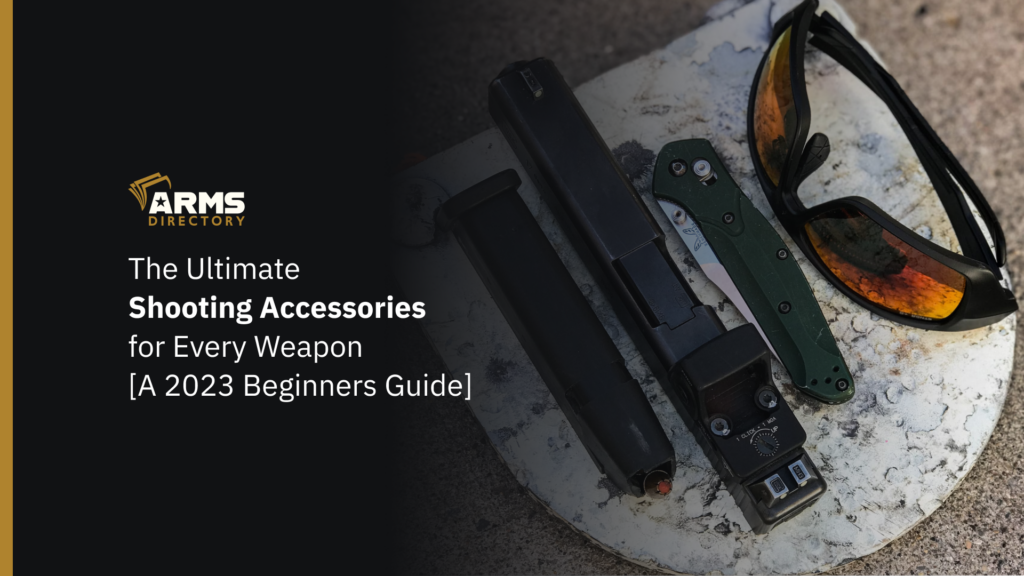 The Ultimate Shooting Accessories for Every Weapon [A 2023 Beginners Guide]
When it comes to firearms, what is shooting gear without the right accessories?
Shooting accessories are essential to get the most out of your equipment. Whether you're a handgun, rifle, or shotgun enthusiast, having the right add-ons can really take your skills up a notch.
Quality accessories serve all kinds of important purposes and optimize the whole shooting experience. They can dial in your accuracy, keep you safe and comfortable on the range, allow you to customize your gear, and keep your firearms in peak operating condition for years to come.
In this article, we'll run through the ultimate shooting accessories for different types of firearms and scenarios. We will explain what makes each item so valuable and how it can improve your skills. At the end, we will give you a short guide on how to choose the right gun accessories for your needs. Keep reading!
Disclosure: Our goal is to feature products that we think you'll find interesting and useful. If you purchase them, Arms Directory may get a small share of the revenue from the sale from our commerce partners.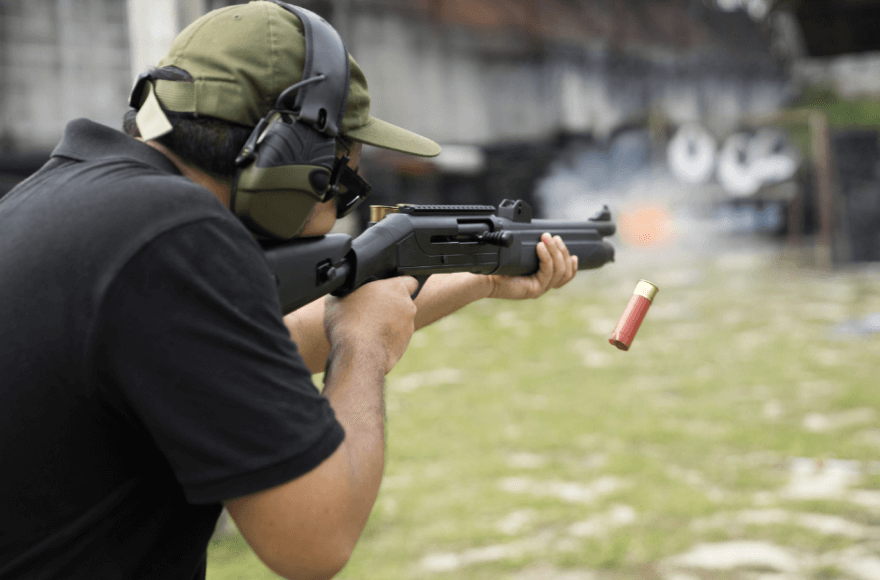 Essential Shooting Accessories for Optimal Performance
No matter what type of firearm you use, there are some universal accessories that every shooter needs. These are very important for safety, convenience, maintenance, and skills practice. Having the right fundamentals allows you to focus on proficiency and prevents avoidable issues. Investing in quality basic gear pays dividends through enhanced enjoyment and performance. Here are the musts:
Eye and Ear Protection
These accessories are absolutely essential to prevent injury while shooting. Quality eye protection like shooting glasses or goggles protects your eyes from ejected shell casings, gas emissions, and other debris. Ear protection like ear muffs or plugs prevents hearing damage from loud gunshots. Never shoot without proper protection for your eyes and ears! Axil in-ear protection.
Recommended Products
The Walker's line of products are widely considered the industry standard for shooting protection and safety Walker's Ultra Slim Low Profile Passive Muffs provide impressive noise reduction and comfort in a small form factor that won't get in your way.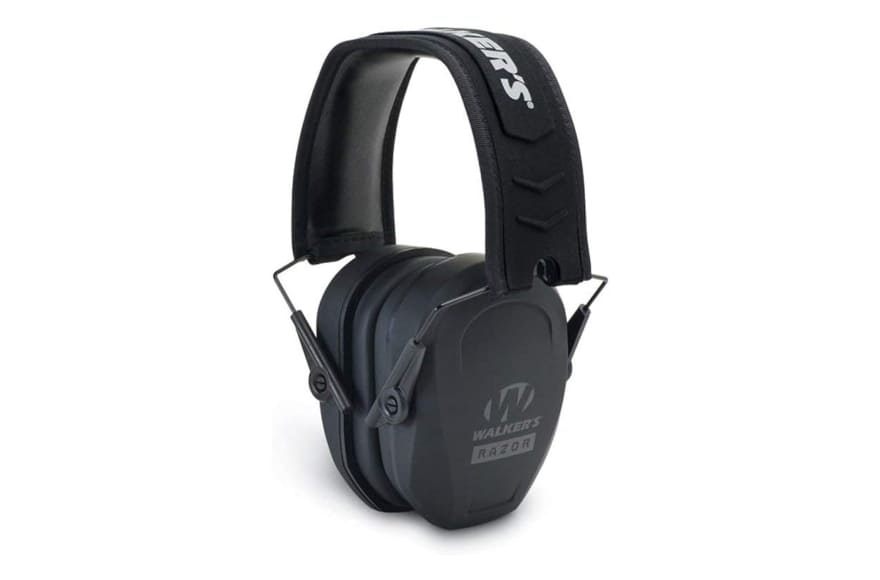 Unlike most popular electronic muffs that allow you to hear conversations, Walker's Razor Slim passive muffs cancel out loud gunshots while still allowing you to hear range instructions and conversations.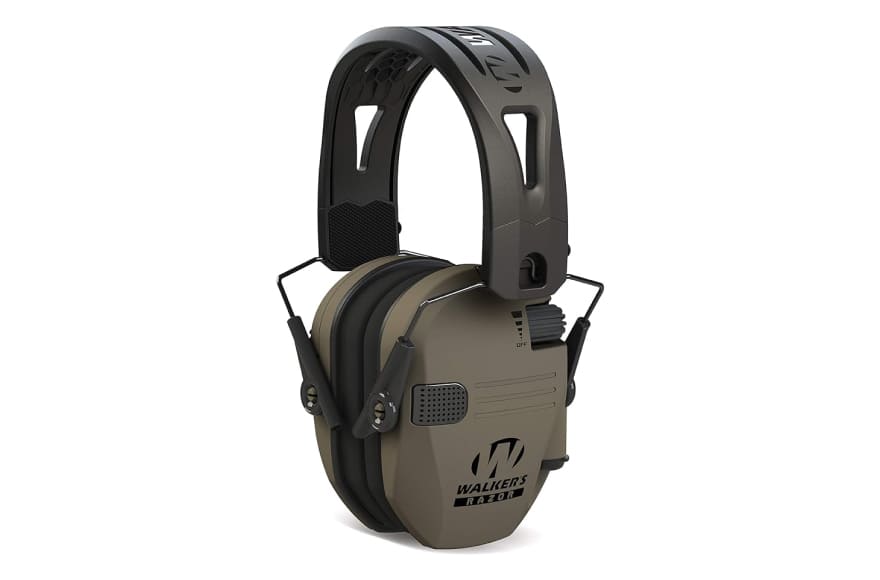 Wireless in-ear electronic earmuffs such as AXIL XCOR Wireless provide a lightweight and comfortable option for outdoor summer shooting, with Bluetooth connectivity and touch controls for ease.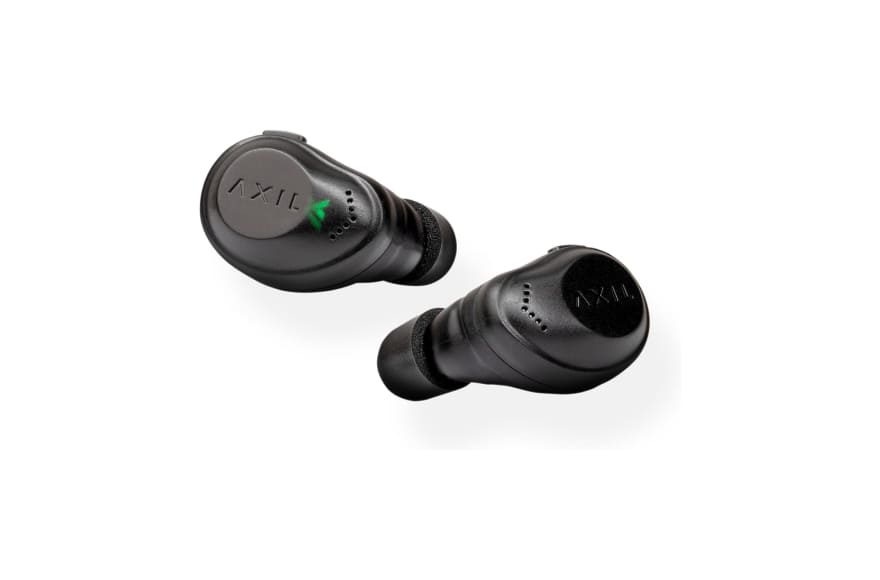 Range Bag
A range bag provides safe and convenient transport of your firearms, ammo, and other gear to and from the shooting range. Look for a durable bag with multiple pockets and compartments for organization. Quality range bags will have padded shoulder straps for comfort.
Recommended Products
Essential : The compact size 21L Gear Bag range bag is perfect for storing chest rigs, pistols, tools, and more, making it versatile for the range, vehicle, or everyday use.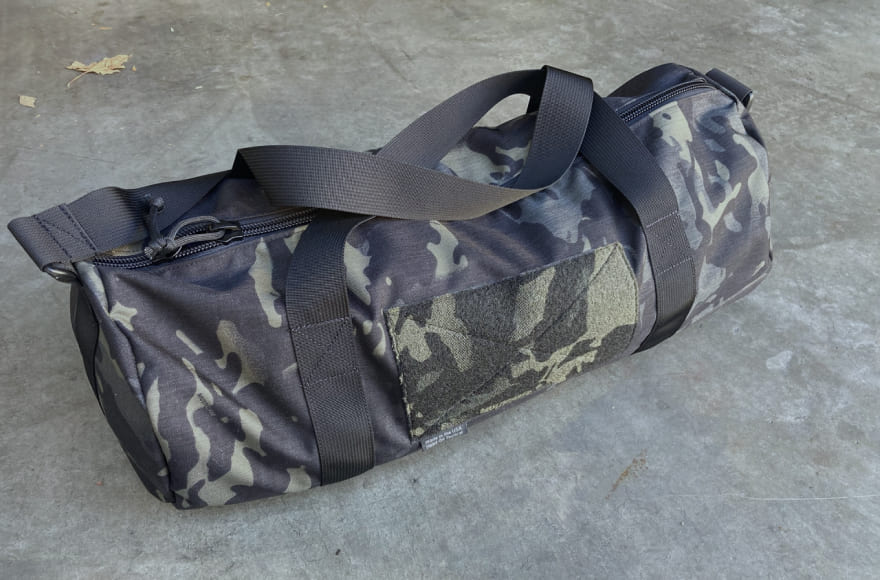 Most Popular : Savior Equipment Specialist Range Bag is tested specifically for professionals in mind, with features tailored to hold everything you'll need at the range.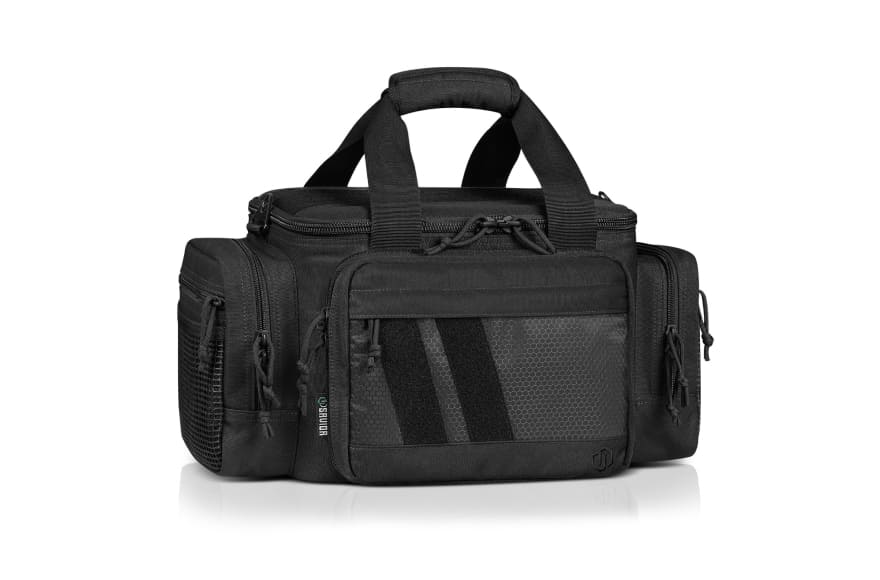 Trending : The R1 Bang Bang range bag utilizes a polycarbonate base to protect your gear from wet, rocky, and dusty range conditions while providing a compact and portable storage solution.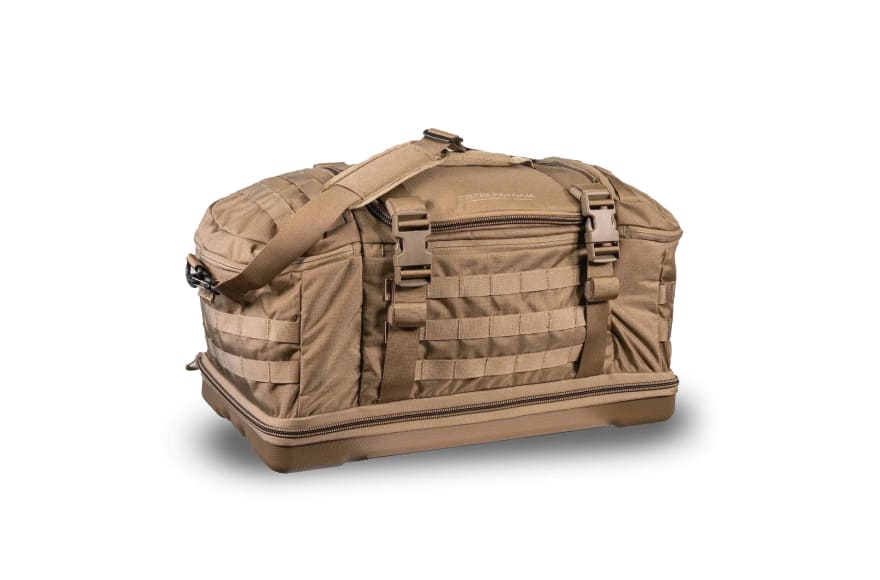 Cleaning Kit
Every shooter needs to regularly clean and maintain their firearms. A cleaning kit contains essential tools like bore snakes, brushes, lubricating oil, cleaning solvent, and cloths. Proper cleaning preserves accuracy and functioning.
Recommended Products
GLORYFIRE Universal Gun Cleaning Kit is an all-in-one gun cleaning kit that contains the essential accessories for cleaning all gun types, neatly organized in a case with labeled compartments for easy storage and portability.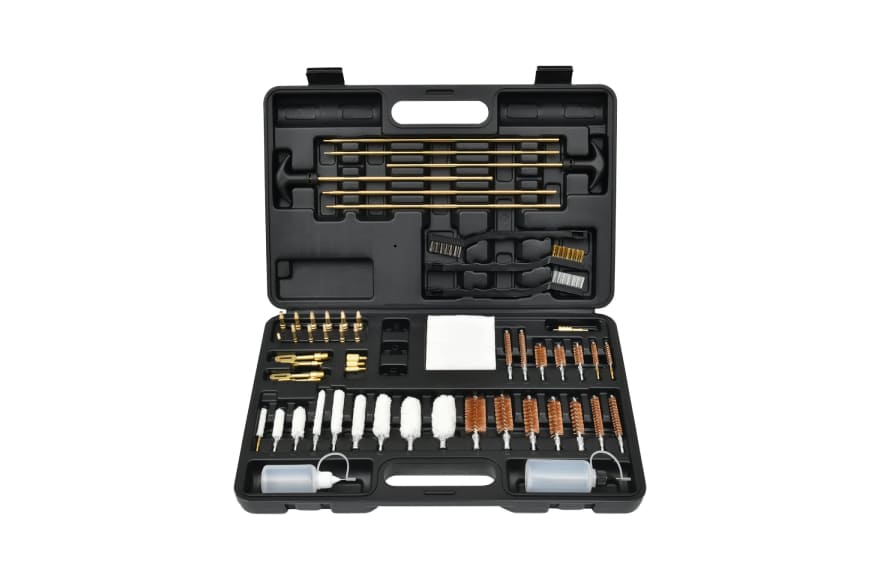 Clenzoil Field & Range Bore Stix are innovative saturated gun cleaning swabs that efficiently clean firearm bores faster and with less mess than traditional cotton patches.
Clenzoil Field & Range Saturated Gun Oil Wipes is high quality one-step cleaner, lubricant, and rust inhibitor for firearms that effectively removes oils, dirt, copper, lead, grime, and other contaminants.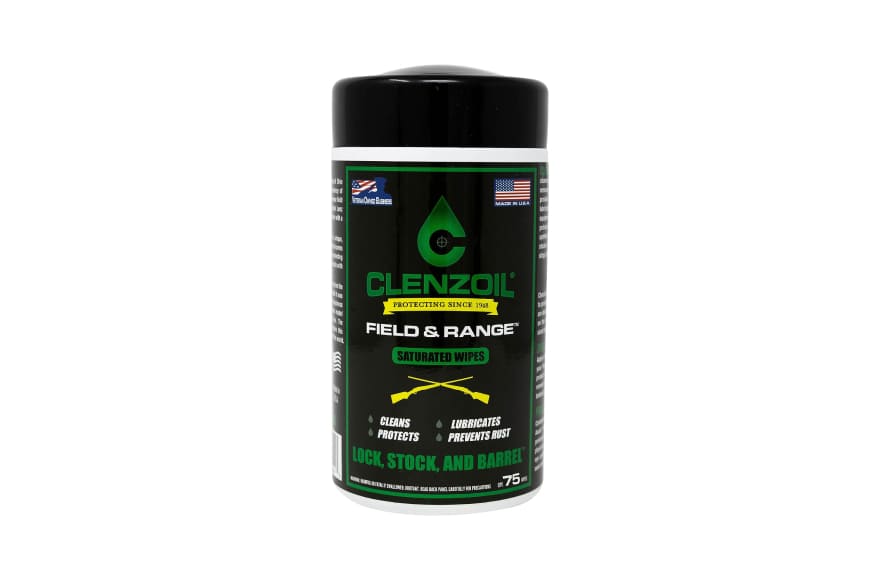 Targets and Target Stands
Targets allow you to practice your aim. Paper and steel targets of various sizes and designs can be placed on target stands at the shooting range. Always use high-quality, durable targets and stands to withstand repeated bullet strikes.
Recommended Products
Essential : USPSA/IPSC Cardboard Targets have been inspected and approved by the USPSA (United States Practical Shooting Association) for use in all USPSA competition shooting matches.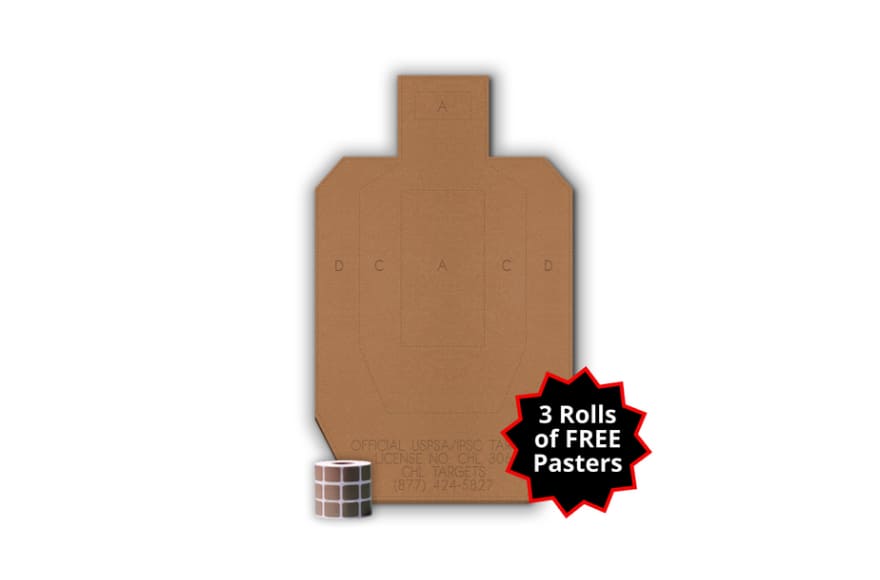 Most Popular : T.REX Redacted D Zone Target features a blacked-out D zone and perforated lines for easy separation of the headbox, with a white backside that allows the addition of no-shoot targets.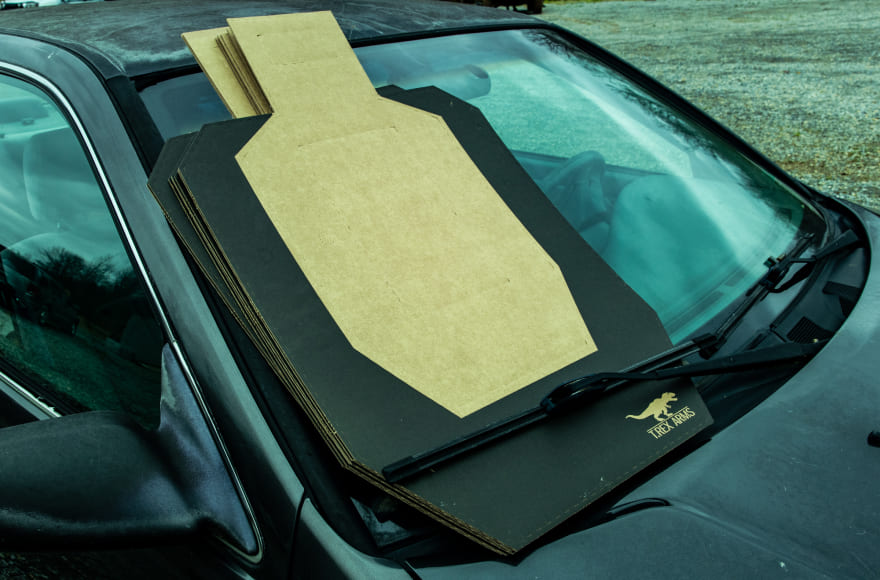 Trending : The 2nd generation Infinity Target Gen-2 Self-Healing Target features a lighter, longer-lasting self-healing synthetic and recycled ballistic material.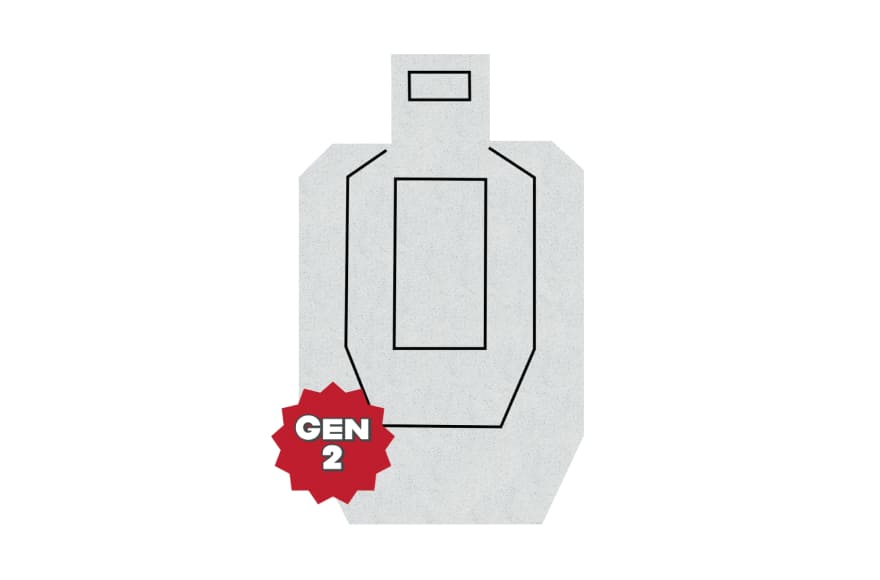 Firearm-Specific Gun Accessories
Certain shooting accessories are designed for specific types of firearms like handguns, rifles, or shotguns. It's important to match accessories to your individual shooting needs and style. Carefully evaluating accessories for your particular firearms and intended uses will ensure your gear complements your shooting technique, leading to improved proficiency and enjoyment.
Handgun Accessories
The right handgun accessories can enhance the capabilities, performance, and customization of your pistol for more accurate and enjoyable shooting:
Holsters
A holster is among the ultimate shooting accessories. It securely holds the handgun, providing quick and safe access. There are various types, including inside-the-waistband (IWB), outside-the-waistband (OWB), and shoulder holsters. Choose a holster appropriate for your body type and intended carry position. Kydex and leather are common holster materials.
Recommended Products
Essential : T.REX Ironside Holster (OWB) is an adjustable outside-the-waistband concealment holster designed for a snug and comfortable 3-5 o'clock carry position.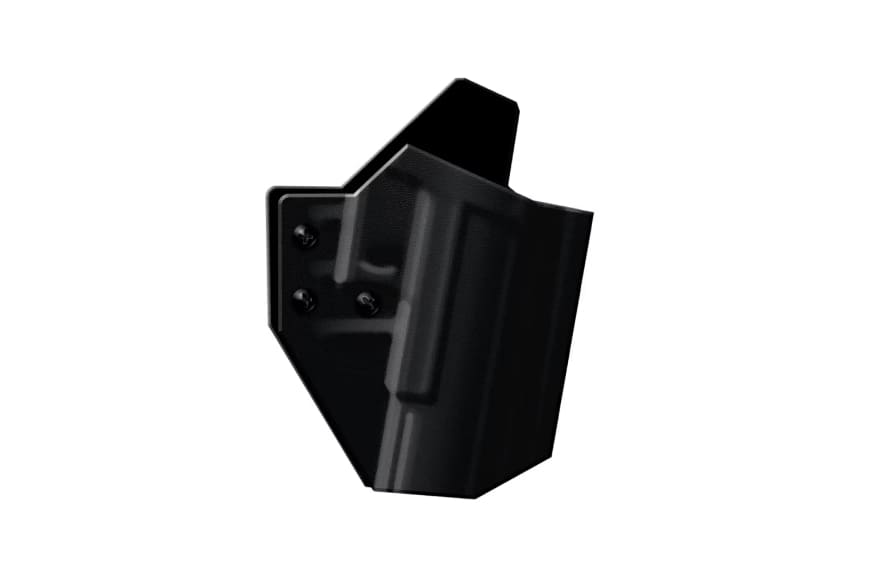 Popular : Tier 1 Concealed Optio V2 (OWB) keeps the best features of the original Optio while eliminating flaws and adding new exciting features for an improved design.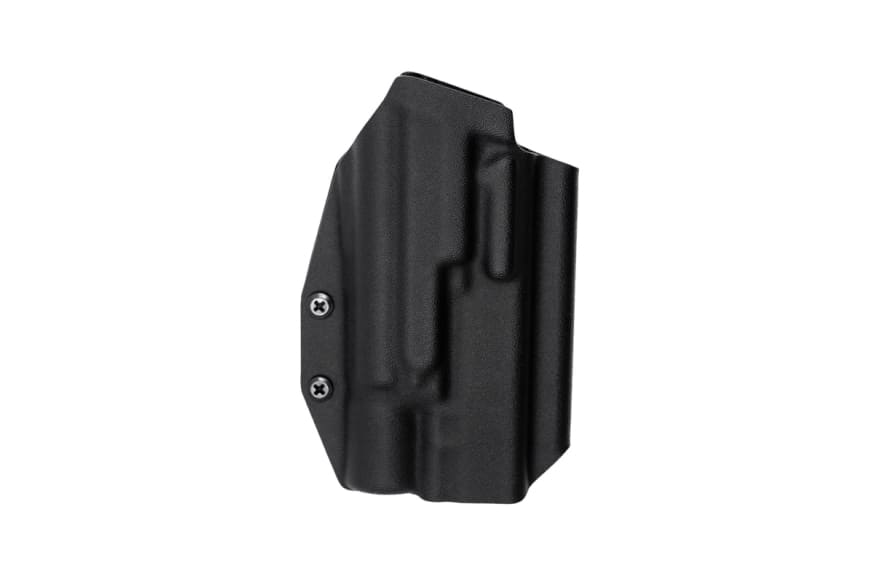 Trending : Specially designed for appendix carry Tier 1 Concealed Axis Elite (IWB) is their newest design that has a ton of amazing features!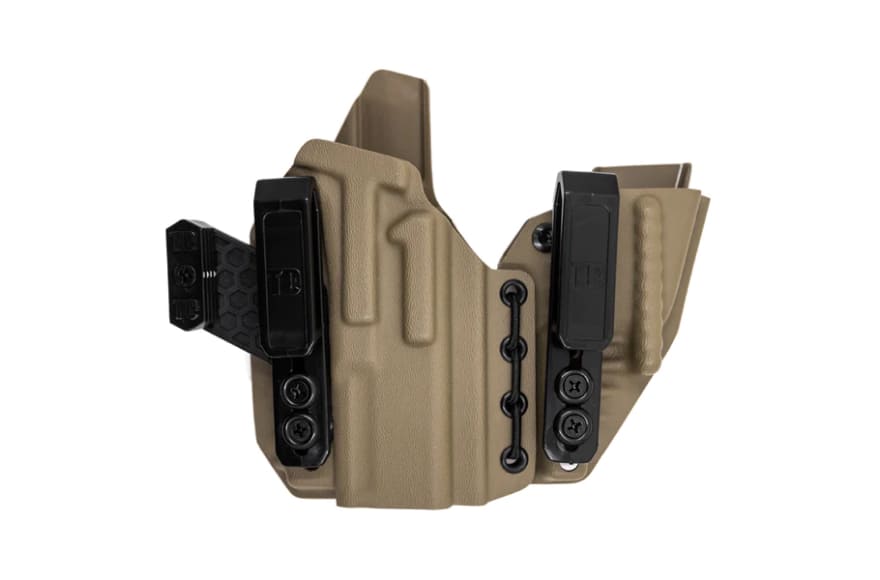 Magazine Pouches
Magazine pouches allow easy access to spare magazines, ensuring a smooth reloading process during shooting sessions or competitions. Look for rugged, properly-sized pouches with retention features. Place pouches on your belt or vest where magazines can be quickly retrieved.
Recommended Products
ESSTAC Single Pistol KYWI Pouch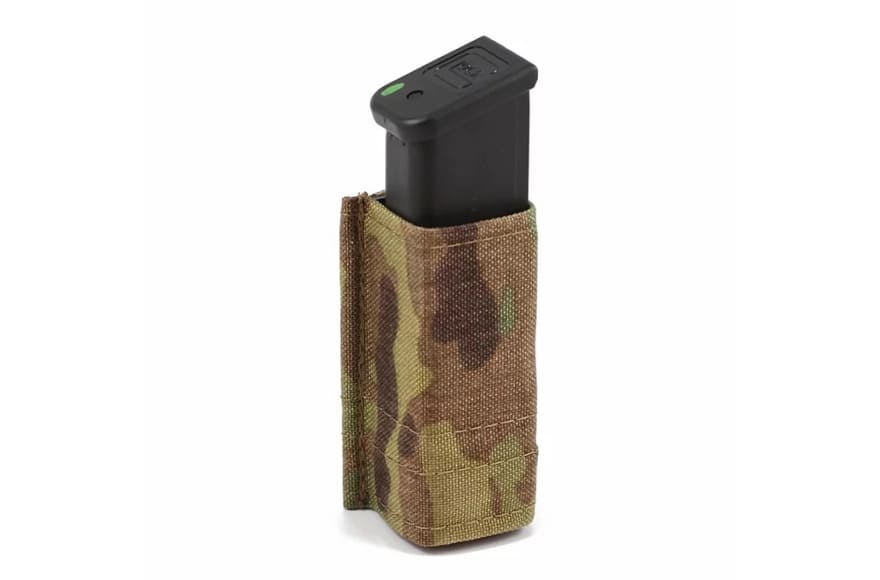 ESSTAC Double Pistol KYWI Pouch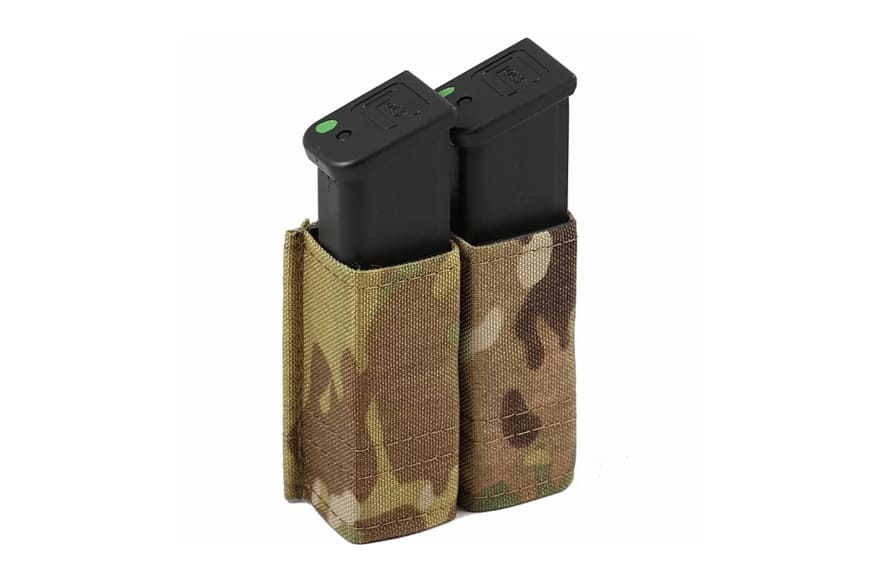 Tier 1 Concealed Dual Magazine Carrier (OWB) holster is ideal for OWB range use or concealed carry under a jacket or suit coat.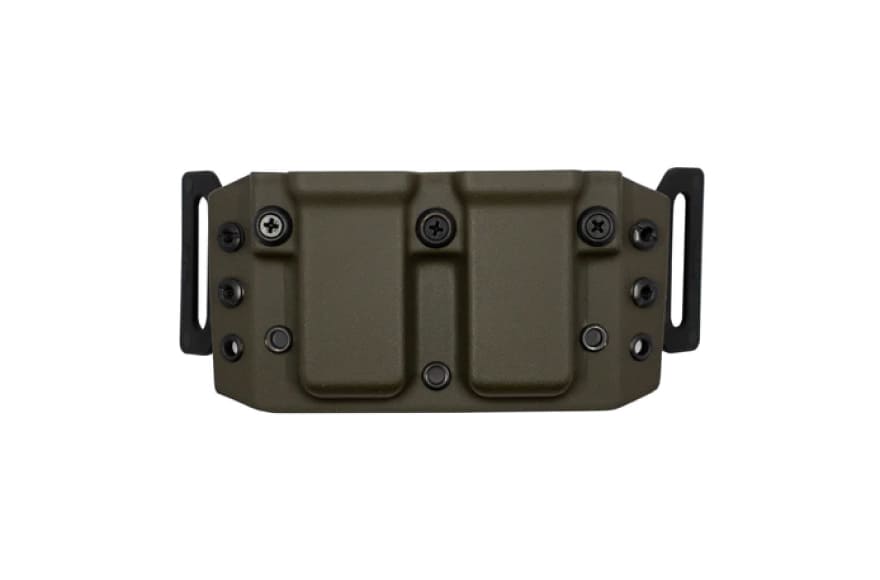 Grip Enhancements
Upgrading the grip can significantly improve control and comfort. Options include rubberized grips, stippling, and ergonomic designs. Consider a grip with texture or contouring that fits your hand size. Stippling and grip tape add roughness for extra hold. Custom wood or polymer grips allow wider shape choices.
Recommended Products
Handleit Grips is acclaimed for its durable and reliable construction from high-quality materials, this holster withstands even rigorous conditions.
Stippgrips offers custom gun stippling to polymer frames.
Sights
Quality sights like fiber optic or tritium night sights improve target acquisition and accuracy. Fiber optics gather ambient light. Tritium illuminates low-light shooting. Choose a sight style and height based on intended use. Installation may require gunsmithing.
Recommended Products
Essential : Trijicon Bright & Tough™ Night Sights revolutionized iron sights and continues to offer a superior alternative to traditional sights.
Popular : Trijicon® Suppressor/Optic Height Sights are designed for pistols with suppressors or red dot sights, serving as high iron sights to co-witness.
Lasers
Lasers mount to the handgun and project a red or green dot on targets. This aids in quick sight alignment, especially in defensive shooting situations. Look for reliable laser units that hold zero and have daylight visibility. Activation and battery type are also considerations.
Recommended Products
Crimson Trace Laserguard® serguard is easily user-installed in moments with zero modification to the firearm.
The ultra lightweight and compact Streamlight TLR-8 Weapon-Mounted Tactical Light with integrated laser provides powerful LED illumination and aiming capabilities.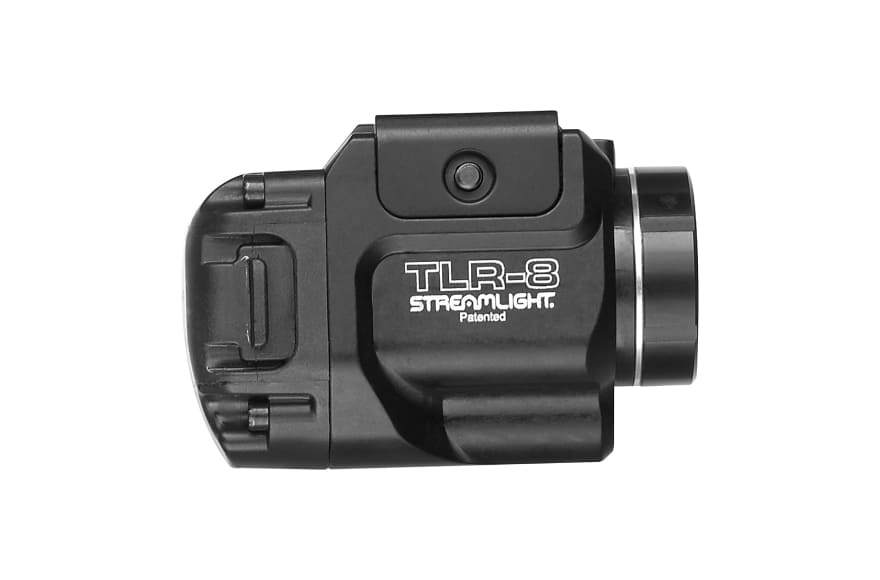 Weapon Lights
Lights illuminate low-light shooting conditions. Choose an adequate lumen output. Consider integrated laser units. Ensure buttons are accessible but avoid accidental activation. Securely mount with a quality rail adapter.
Recommended Products
SureFire X300T-A Turbo – Utilizes a Turbo Reflector which Delivers 66,000 Candela of Light Popular with law enforcement and military operators around the world.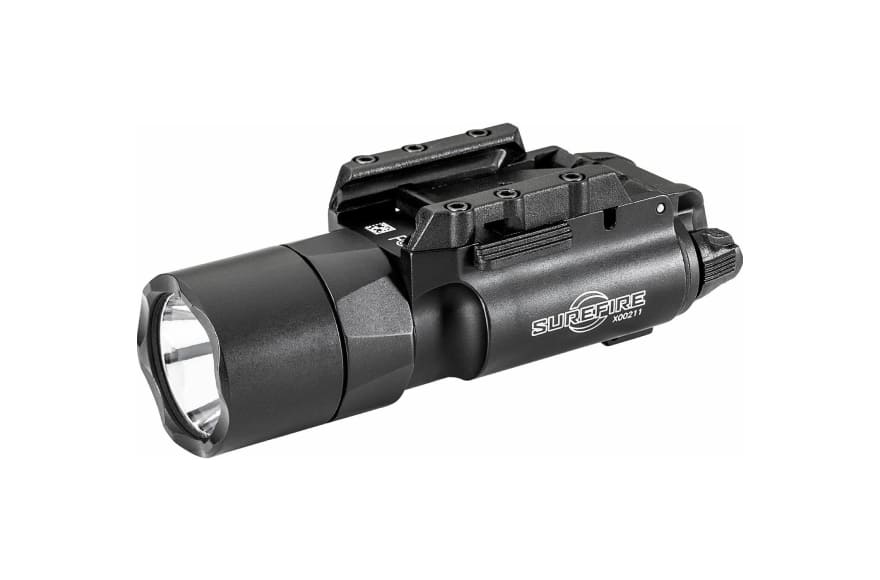 Streamlight TLR-1 HL is a lightweight, compact, lithium battery powered gun-mounted tactical flashlight featuring the latest in shock-proof high power LED technology and providing 1.5 hours of continuous run time with 1000-lumens.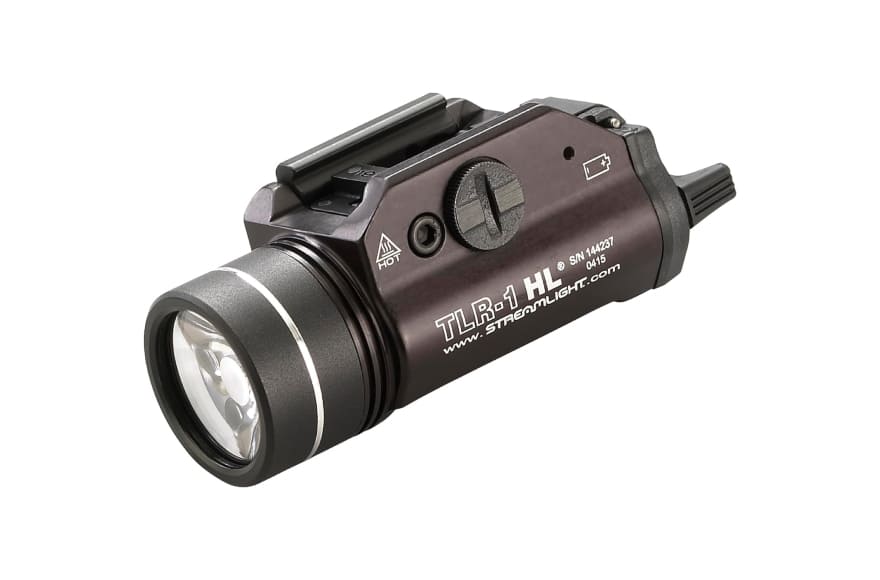 Rifle Accessories
Properly chosen rifle accessories optimize real-world performance in key areas like stability for supported shooting, enhanced accuracy at distance, improved control during rapid fire, and effective recoil management for faster follow-up shots. Investing in quality, purpose-driven rifle accessories can take your shooting skills to the next level.
Here's the top add-ons every rifleman needs:
Slings
A sling aids in carrying rifles comfortably and can stabilize shooting positions. Two-point and single-point slings offer different benefits. Look for durable, quick-adjusting models.
Recommended Products
Edgar Sherman Design (ESD) Sling is highly customizable to any rifle, sub-gun, shotgun, hunting rifle, bolt action, and PDW weapon system.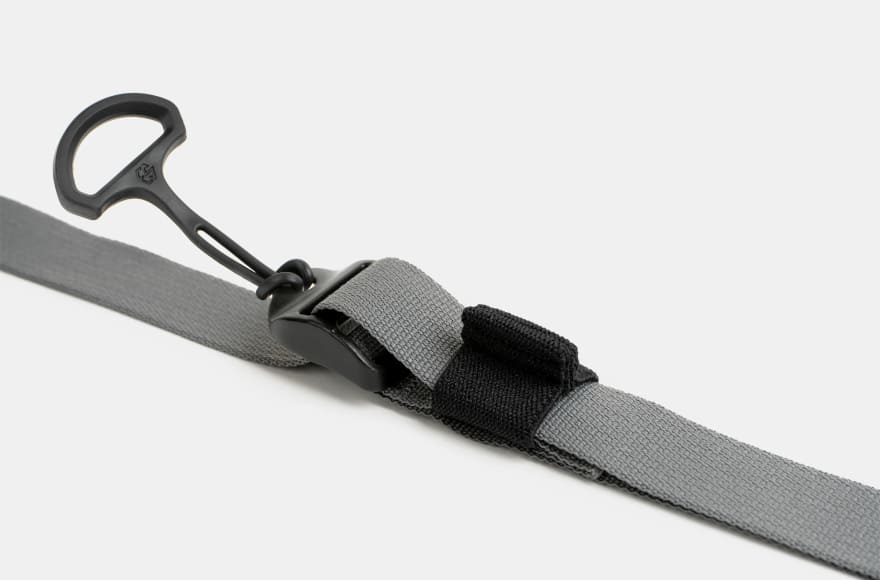 Ferro Concepts Slingster is a highly modular rifle sling that features a rubberized pull tab for quick weapon transitions from a slung to combat ready position.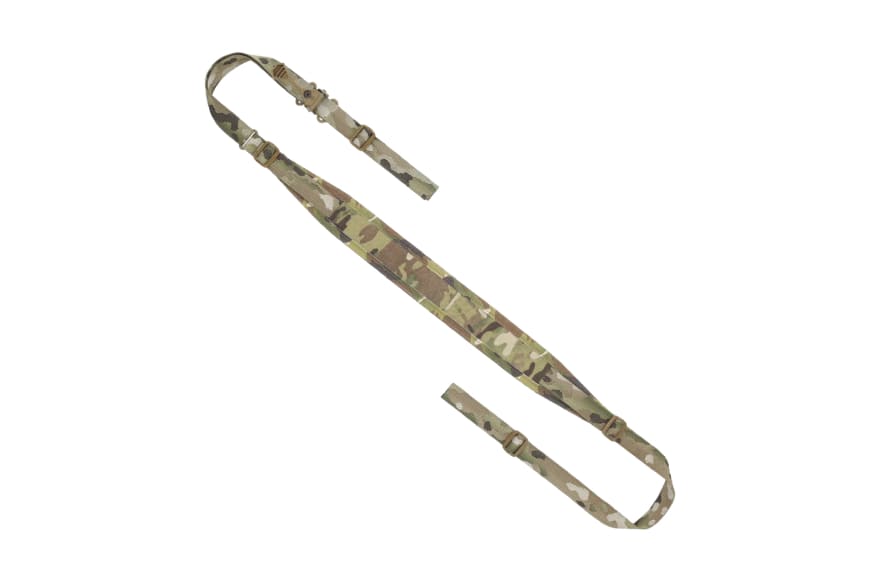 GBRS Second Best Sling – The SBS features a long forward lead end with forty inches of travel that can be trimmed to fit the end user's body.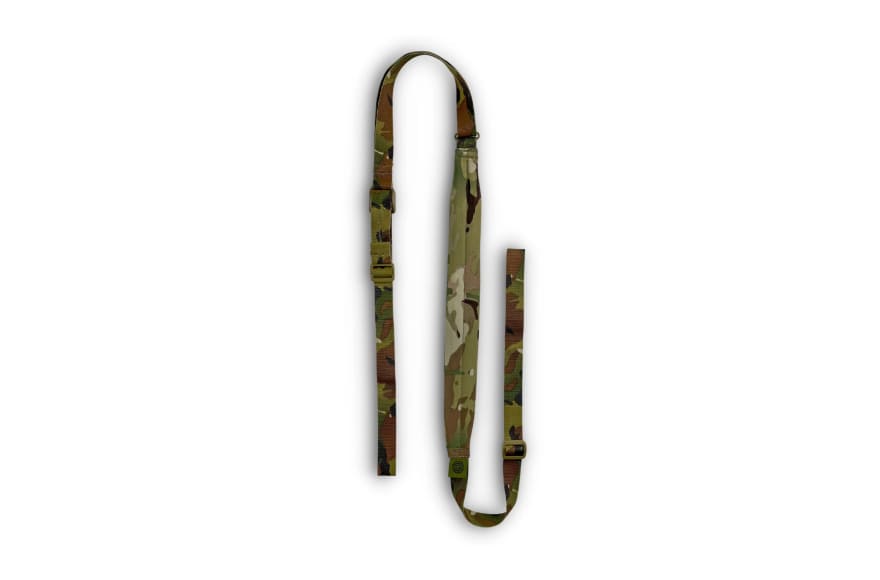 Bipods
Bipods provide a stable shooting platform when shooting from prone or supported positions, enhancing accuracy during long-range shooting. Consider smooth pan and tilt for tracking moving targets.
Recommended Products
Harris Engineering 1A2-BRM – The perfect bipod for most shooting conditions!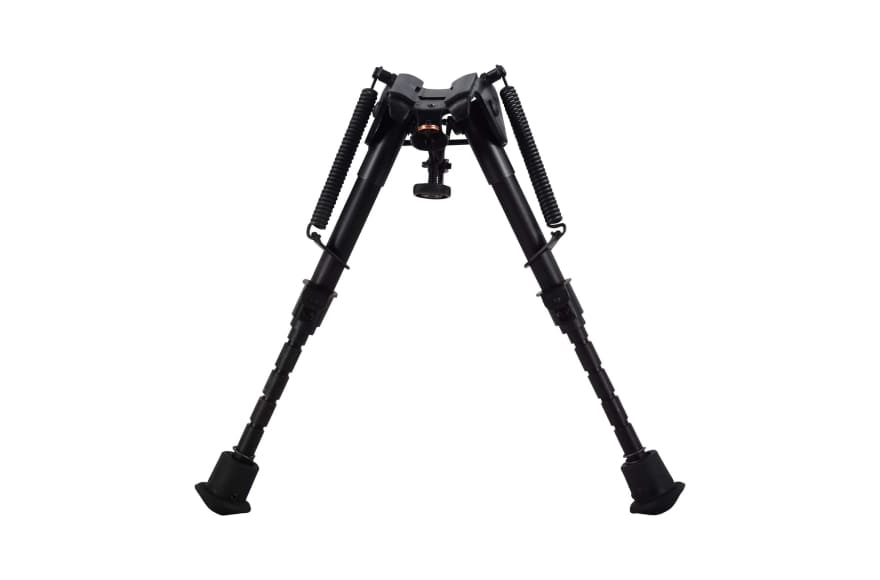 The rugged Atlas V8 BT10 Bipod mounts to Picatinny rails and provides stable positioning with soft rubber feet. Its 6061-T6 aluminum and stainless steel construction allows flexible leg adjustments for any terrain.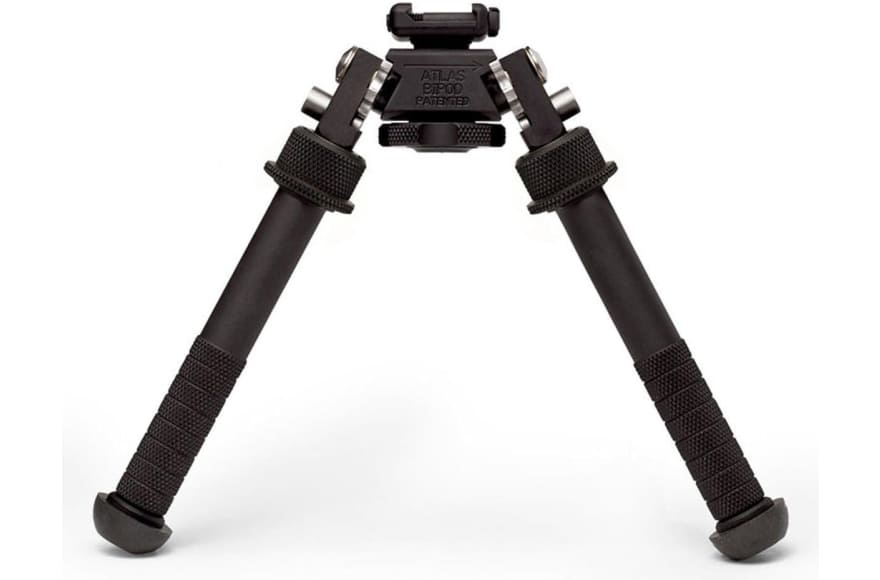 MDT CKYE-POD GEN2 Double Pull – The MDT delivers with quality craftsmanship and fast, easy adjustments for unmatched stability. The ultimate for hunters and match shooters.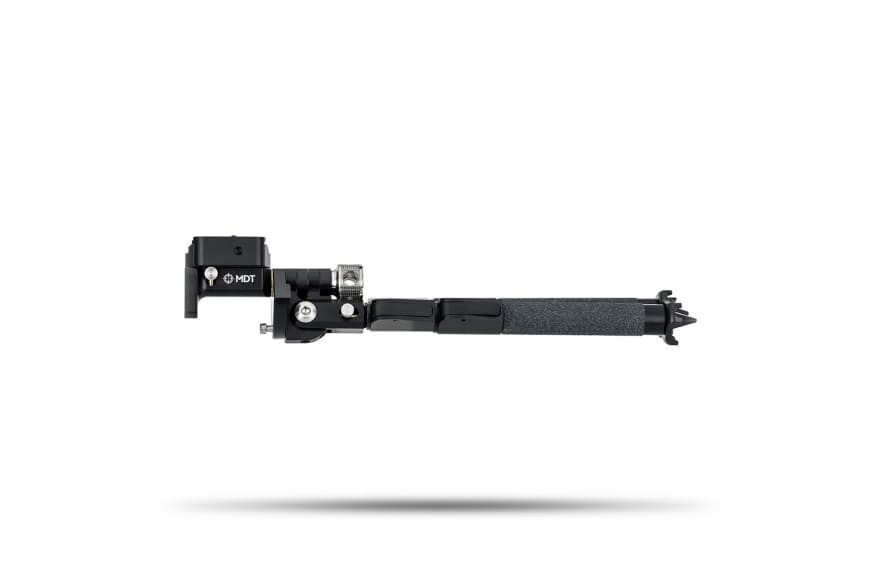 Optics
Scopes and red dot sights enhance aiming precision. Scopes offer magnification for distant targets, while red dot sights provide quick target acquisition for close-quarters shooting.
Recommended Products
Sig Romeo8T 1×38 MM – This flexible red dot sight comes with solid lens covers and a 1/2 hex bolt mount. Users can choose between 4 reticle options including Ballistic Circle-Dot. Designed for MSR platforms and shotguns with modern versatility.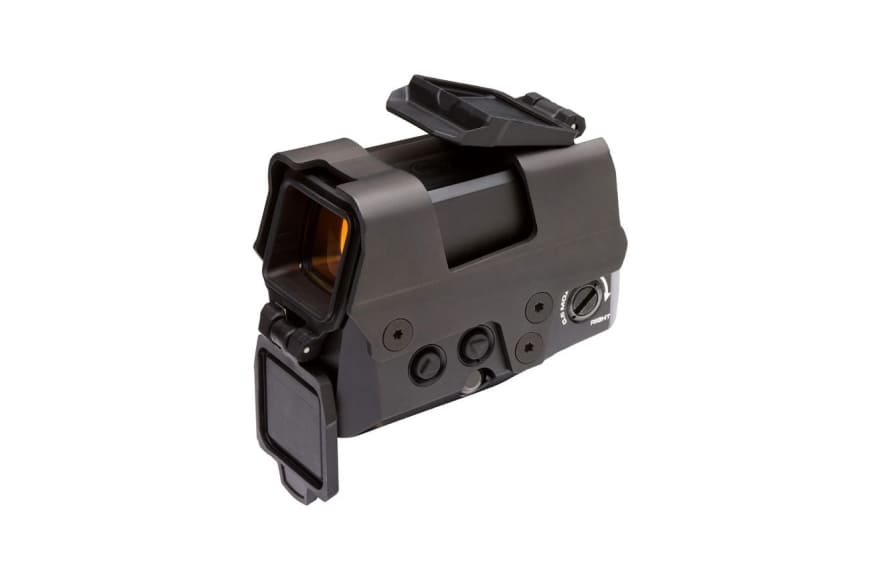 The latest Aimpoint Micro T-2 red dot sight offers enhanced optics and a rugged housing, showcasing Aimpoint's constant innovation and improvements for unmatched performance.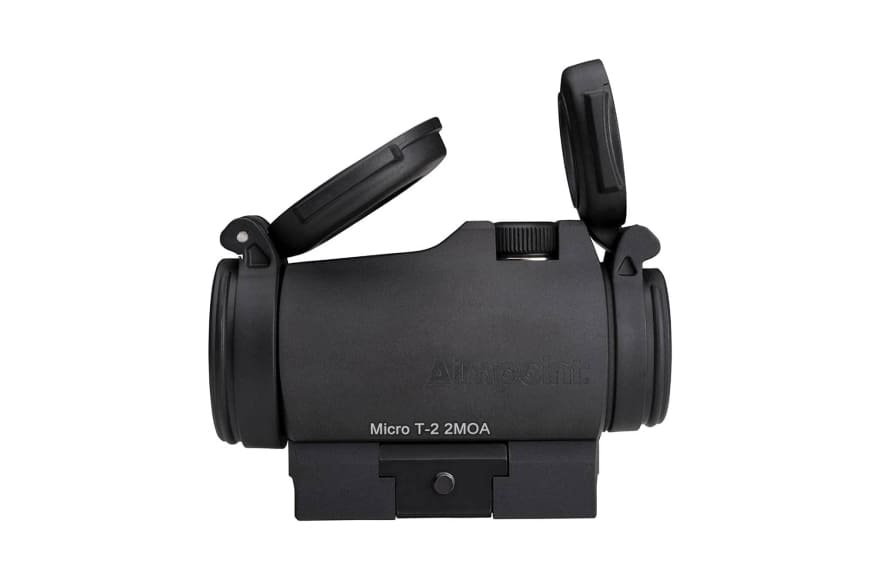 Primary Arms SLx 1-6x24mm SFP RifleScope Gen IV is the latest iteration of SLx optics best-selling carbine optic, incorporating a fully upgraded optical system, an integrated dovetail throw lever, and all-new ACSS® reticles.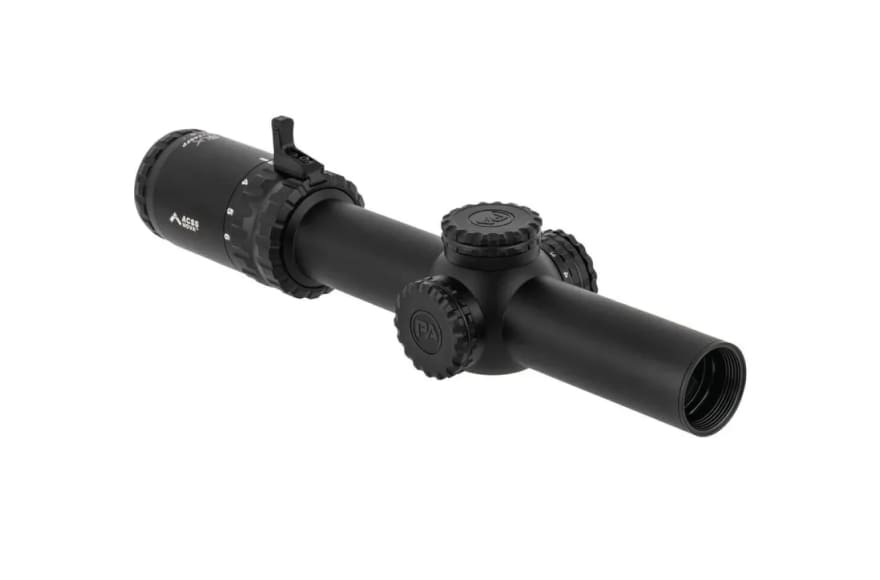 Foregrips
Foregrips provide enhanced control, especially during rapid firing from standing positions. Consider length, texture, and angled vs vertical designs.
Recommended Products
The Edgar Sherman Design Enhanced Foregrip (EFG) is made up of a Nylon material designed to withstand significant amounts of force and high temperatures.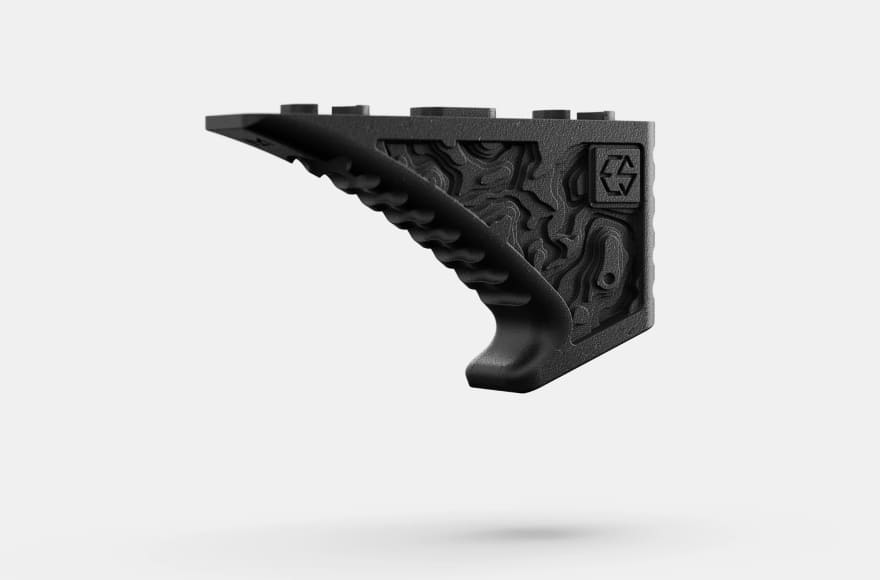 The Magpul M-LOK® MVG® Vertical Grip is a light weight, inexpensive vertical foregrip that attaches directly to M-LOK compatible handguards and forends with no additional Picatinny rails required.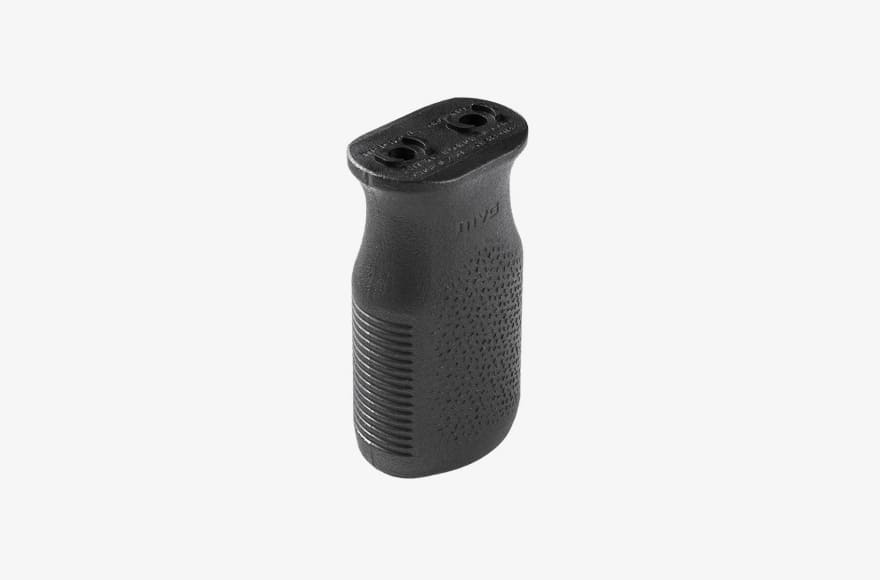 Railscales® RSB/M® – Crafted from lightweight machined aluminum, this stubby grip is ideal for PDWs and shorter barrel setups, but its ergonomic design also suits carbines.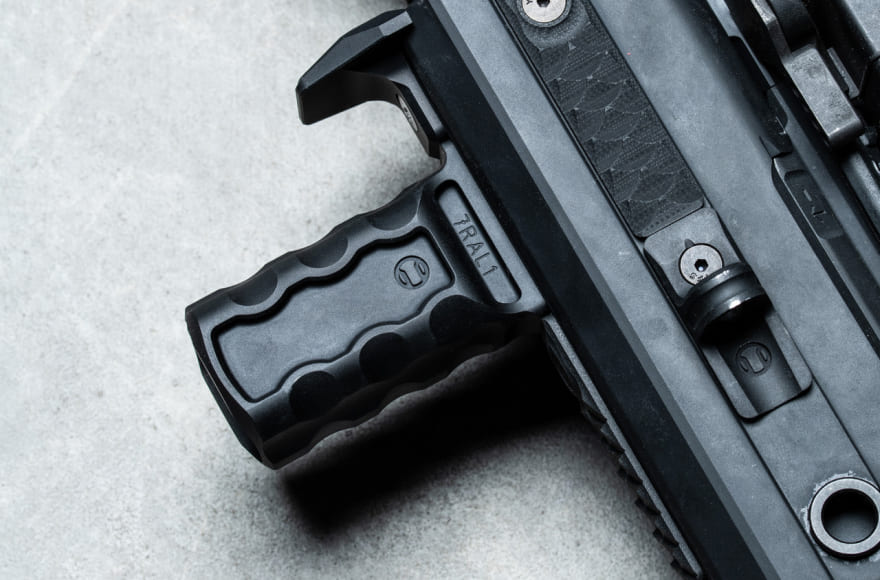 Muzzle Devices
Compensators and brakes reduce recoil and muzzle rise, aiding faster follow-up shots. Ensure threads properly match your barrel.
Recommended Product
BCM® Compensator MOD 1 is designed to reduce muzzle rise, noise, and lateral pressure.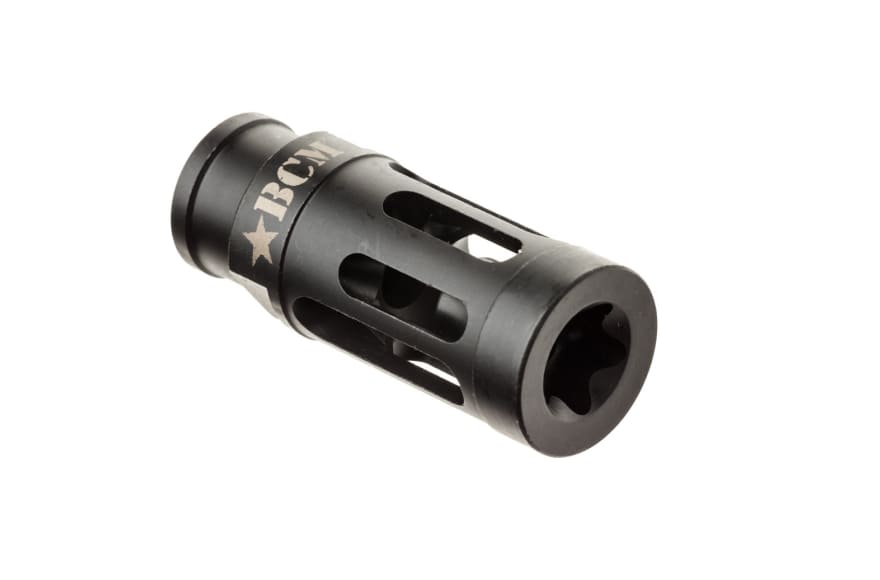 Shotgun Accessories
The right shotgun accessories enhance capabilities for hunting, home defense, and shooting sports by improving performance, versatility, and customization.
Choke Tubes
Choke tubes modify the spread of shotgun pellets, allowing shooters to adapt to different distances and targets. Use looser chokes like improved cylinder for closer shots and tighter chokes like full for longer shots.
Recoil Pads
Recoil pads absorb and distribute recoil energy, reducing discomfort during shooting. Gel pads best mitigate felt recoil. Slip-on pads are easy to install.
Shell Holders
Carrying extra shotgun shells on the firearm or stock ensures rapid reloading during dynamic shooting scenarios.
Slings
A quality sling is on the list of essential shooting accessories that make carrying shotguns easier during hunts or tactical exercises. Keep in mind that single-point slings allow fluid transitions. A two-point sling provides a more stable platform.
Sights
Both bead and fiber optic sights quickly acquire targets. Bead sights work well overall. Fiber optics are brighter for fast pointing. Ghost ring sights offer an open view with aiming reference points.
Magazine Extensions
Extensions directly increase ammo capacity on shotguns with detachable magazines. This allows more shots before reloading.
Accessories for Enhanced Accuracy
Marksmanship depends greatly on accuracy. Certain accessories can improve stability, manage recoil, and provide reference points to enhance the precision of your shots.
Shooting Rests and Sandbags
Shooting rests like sandbags and bipods provide a stable base to minimize barrel movement for benchrest shooting. Sandbags allow rear bags for buttstock support and front bags for resting the forend.
Recommended Products
Weapon Snatcher Bang Bags attach to whatever rifle system you may have. The primary means of attachment is with an integral Quick Detach (QD) sling mount. This mount can be used wherever a QD attachment is placed.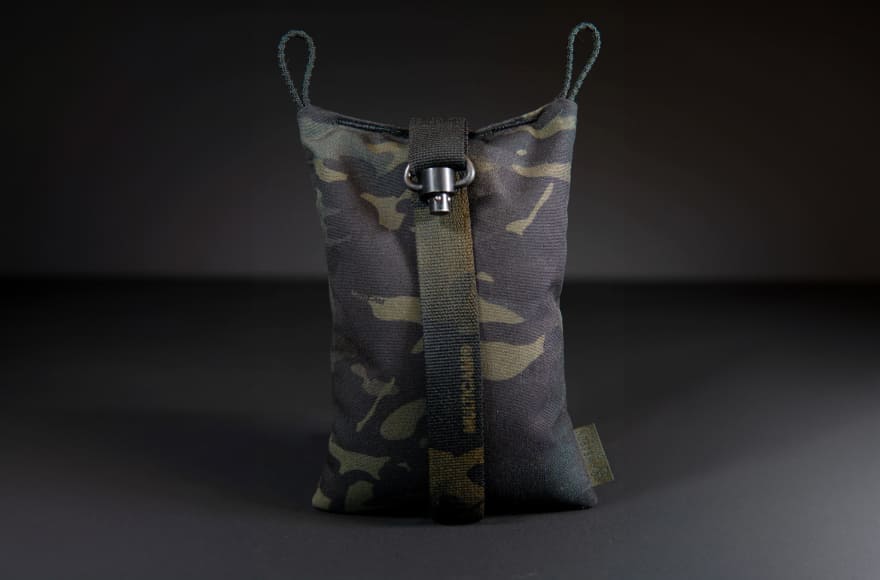 Savage Thread Works Tri-Fold Bag – the versatile Tri-Fold Bag serves as both a rear support and a front rest, offering numerous shooting options.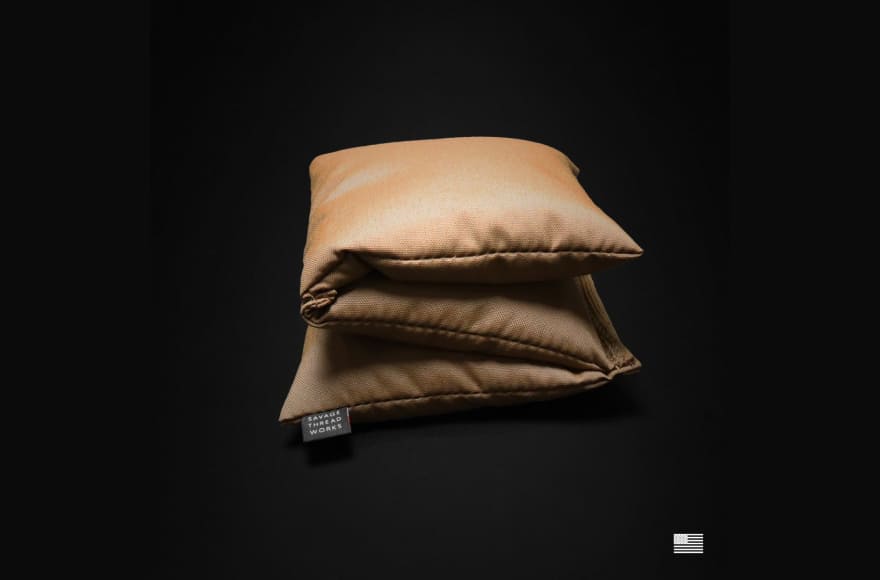 Savage Thread Works Ultra-Lite Rear Cylinder Bag – The Ultra-Lite Rear Cylinder Bag is a superb tool for prone shooters. Its versatile cylinder design, crafted from triple-stitched nylon, includes a vertical elastic strap on one side and a D-Ring at the end, ideal for precise long-range shooting support.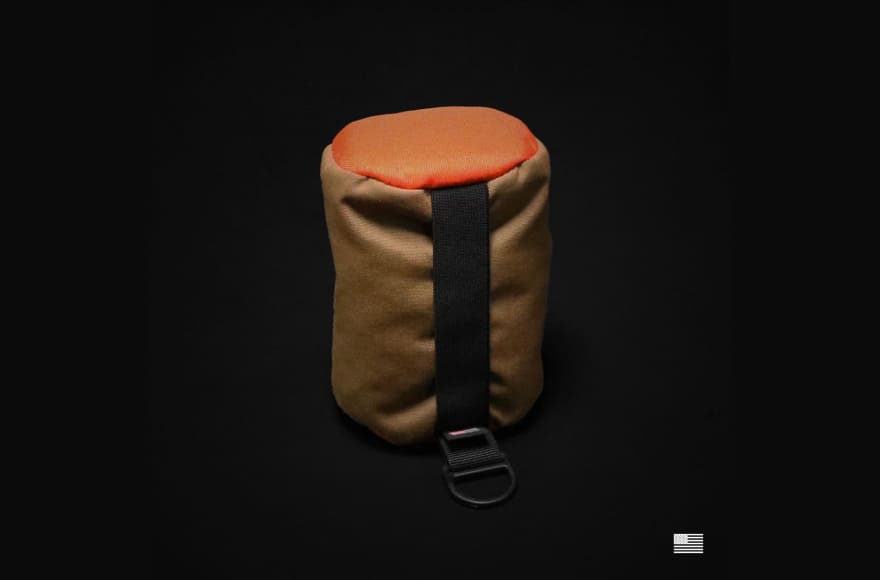 Recoil Management Devices
Recoil management systems reduce muzzle rise after shots. Compensators and muzzle brakes redirect propellant gasses to counteract recoil. Rubber recoil pads for buttstocks absorb impact. An inertia recoil buffer system cycles to dampen kinetic energy. Lowering recoil helps realign sights more quickly for follow-up shots.
Adjustable Stocks and Grips
Stocks with adjustable comb height and length of pull can adapt a rifle to your body measurements and shooting style. Interchangeable grips with varied palm swells, trigger reach, etc. serve a similar purpose for handguns.
Accessories for Safety and Comfort
Safety gear protects both you and your firearms during transport and storage. Comfort items reduce fatigue to improve the shooting experience.
Eye and Ear Protection
Choose properly rated eye protection like polycarbonate shooting glasses and earmuffs/plugs with high enough NRR ratings for gunfire volumes.
Recoil Reduction
Shooting accessories like compensators, muzzle brakes, recoil pads, and buffer systems help minimize the recoil forces experienced when firing.
Recommended Products
Parker Mountain Machine Compensators
Trigger Guard Protection
Proper trigger guard covers or extended guards provide protection to prevent accidental contact with the trigger. Look for models compatible with your specific firearm that allow normal trigger access when intended.
Compensators
Muzzle devices designed to redirect propellant gasses upward to reduce muzzle rise after firing. Ensure proper installation by a gunsmith.
Recoil Pads
Attachments like slip-on recoil pads made of rubber, gel, or other materials that reduce the impact on the shooter's shoulder. This makes shooting more comfortable and allows you to accurately deliver multiple shots. Choose pads sized for your stock.
Guards Against Accidental Trigger Contact
Protective physical barriers like trigger blocks prevent unintended contact with the trigger. This reduces the risk of accidental discharges when moving through brush or taking a fall. Must allow normal access when firing intentionally.
Gun Cases and Bags
Hard and soft firearm cases plus discreet range bags protect guns from damage in transit. Ensure all cases meet TSA guidelines for transporting weapons.
Recommended Products
Handgun Case: Pelican 1170 Case – This watertight and dustproof case, constructed from ultra-high-impact copolymer, features a three-piece foam interior set, automatic pressure equalization valve, oversized folding handle, and easy-open double throw latches, making it an ideal choice for safeguarding your handheld portable electronics in any environment.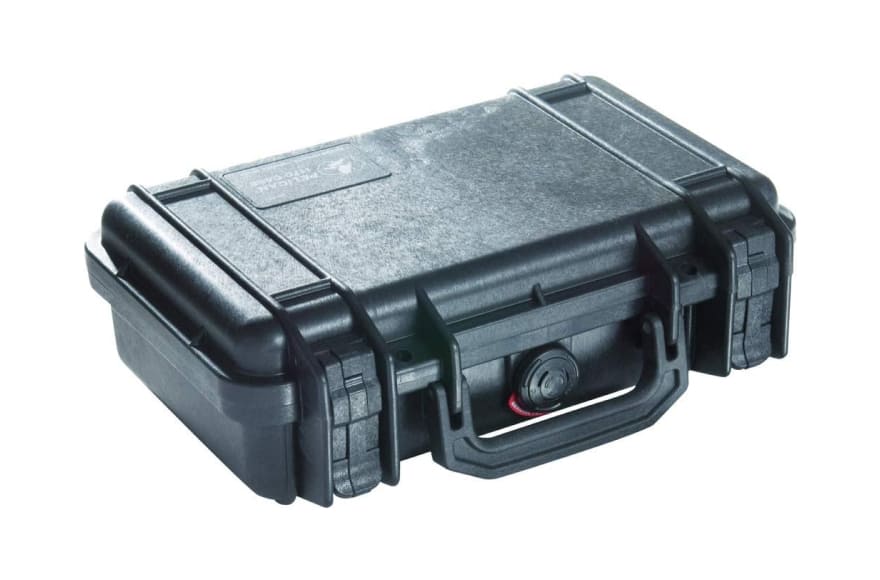 Rifle Case: Pelican Protector 1720 Long Case – Premium hard case used by professionals worldwide for cameras, films, military, law enforcement, and hunting. It's watertight, crushproof, dustproof, lockable, and TSA approved, with a 3-piece foam set included.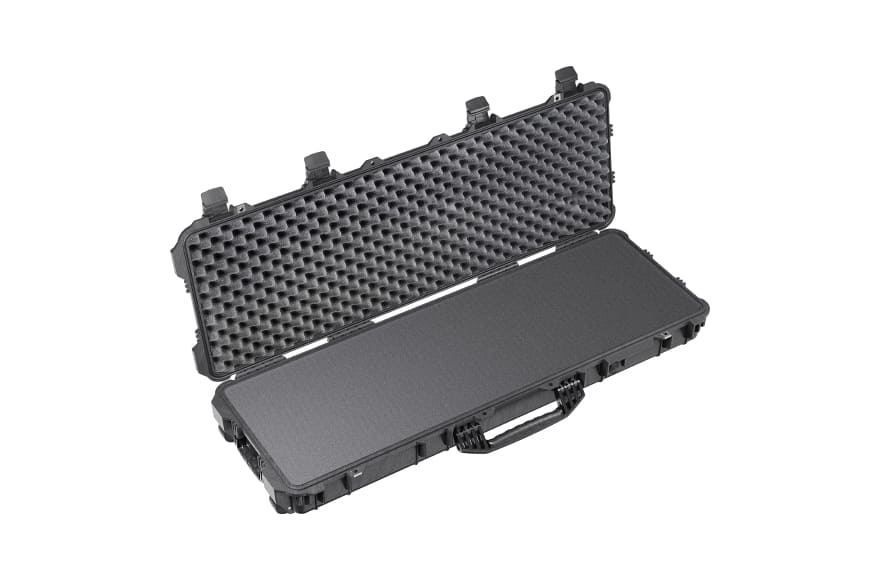 Gun safes
It's always crucial to prioritize firearm safety. A reliable gun safe is an essential investment to ensure the secure storage of your firearms and accessories. The best gun safes offer a blend of robust construction, advanced locking mechanisms, and fire-resistant features to safeguard your firearms from unauthorized access and potential hazards.
Shooting Gloves
Gloves improve your grip and protect your hands from hot barrels. Look for tactile, well-fitted shooting gloves with relief padding to avoid restricting trigger finger movement.
Recommended Products
Special operations proven PIG Full Dexterity Tactical (FDT) Delta Utility Gloves have been proven in combat by US Special Operations soldiers who require MAXIMUM dexterity for fast & accurate shooting with rifle and handgun.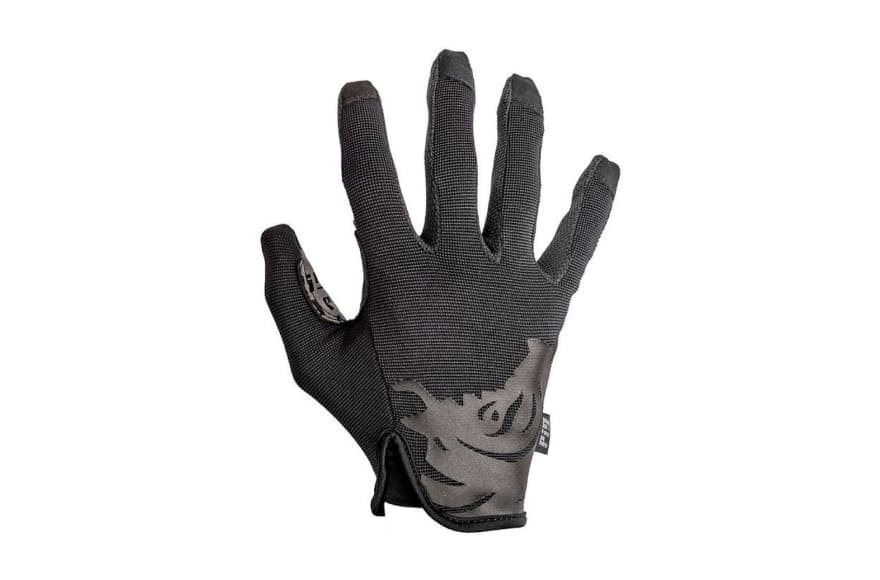 Mechanix Wear: The Original Covert Tactical Work Gloves are great as tactical gloves, safety work gloves, mechanic gloves, home improvement gloves, and everything in between.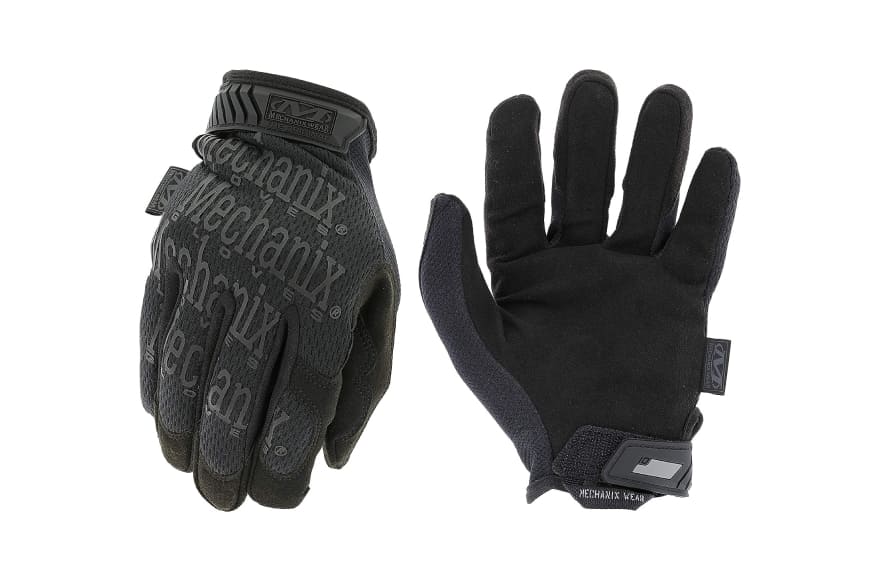 Shooting Mats
Shooting mats provide cushion and thermal insulation when lying prone. They protect you from cold, wet ground and hot ejected shells.
Elbow and Knee Pads
Elbow and knee pads further shield your joints from hard surfaces when assuming field shooting positions.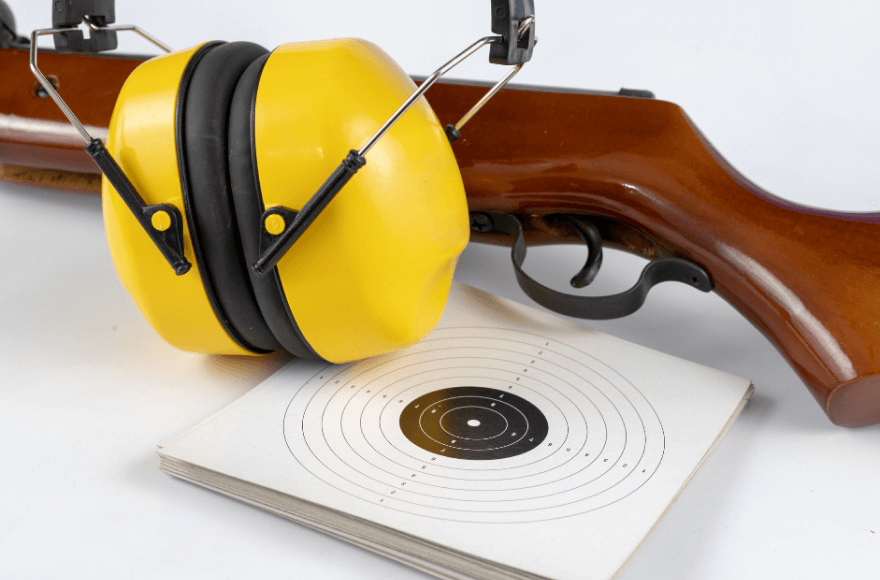 Accessories for Customization and Personalization
Beyond purely functional accessories, many options allow customizing firearms for personal style and ergonomic preferences.
Grips and Stocks
Grips and stocks provide the main opportunities to customize handguns and rifles to your liking. For handguns, wooden, polymer, and Hogue rubber grips come in different textures, shapes and colors. Rifle stocks offer varied buttstock shapes, comb heights, and lengths of pull across common materials like wood, fiberglass, carbon fiber, and synthetics.
Foregrips and Handguards
Changing handguards or foregrips alters the feel and aesthetics of rifles and some handguns. Opt for extended handguards for more accessory attachment points. Vertical foregrips improve handling. Hand stops provide an ergonomic finger rest.
Engraving and Custom Finishes
For a unique personalized touch, add special finishes like hydro dipping, engraving, or Cerakote. Just be sure any coating doesn't interfere with safe functioning.
Advanced Accessories for Specialized Shooting
Specialized accessories can augment tactical, competitive, or long-range precision shooting capabilities.
Suppressors and Muzzle Brakes
Suppressors minimize noise and eliminate muzzle flash. However, they add length and some reduction in velocity. Muzzle brakes also reduce recoil but are much less restricted than suppressors.
Night Vision and Thermal Optics
Night vision and thermal optics aid shooting in low light and obscured conditions. They can be particularly useful for pest control or security.
Recommended Products
FLIR Breach PTQ136 – Designed for law enforcement, the FLIR Breach PTQ136 detects heat from suspects and objects in complete darkness using the advanced FLIR Boson core and a compact form, providing exceptional tactical awareness.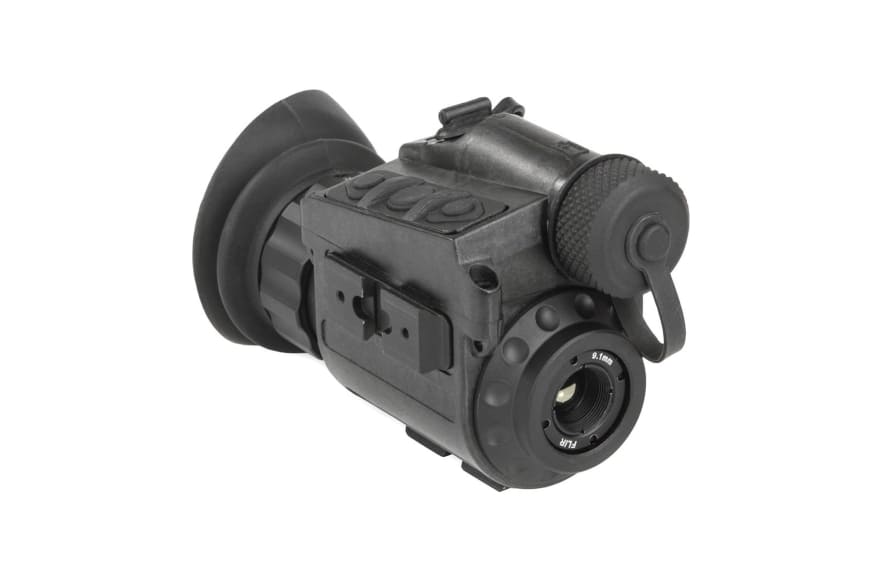 Laser Aiming Devices
Laser aiming devices mount to the firearm and project a reference dot on targets to improve quick sight alignment and engagement, especially for defensive handgun use.
Maintenance and Care Shooting Accessories
Proper cleaning and lubrication keep guns functioning accurately and reliably. Specialized accessories make cleaning more convenient. Solvents remove lead, carbon, and powder fouling from the bore.
Bore Snakes and Cleaning Cables
Bore snakes are flexible cables with integrated brushes that allow quick cleaning without disassembly. Just run them through the barrel with solvent. Cleaning mats provide a designated workspace to safely disassemble and clean firearms.
Recommended Products
CLENZOIL Field & Range 38 Cal – 9MM Cobra Bore Cleaner is a high quality bore cleaning system that incorporates all of the essential components of effective bore cleaning into one unique design.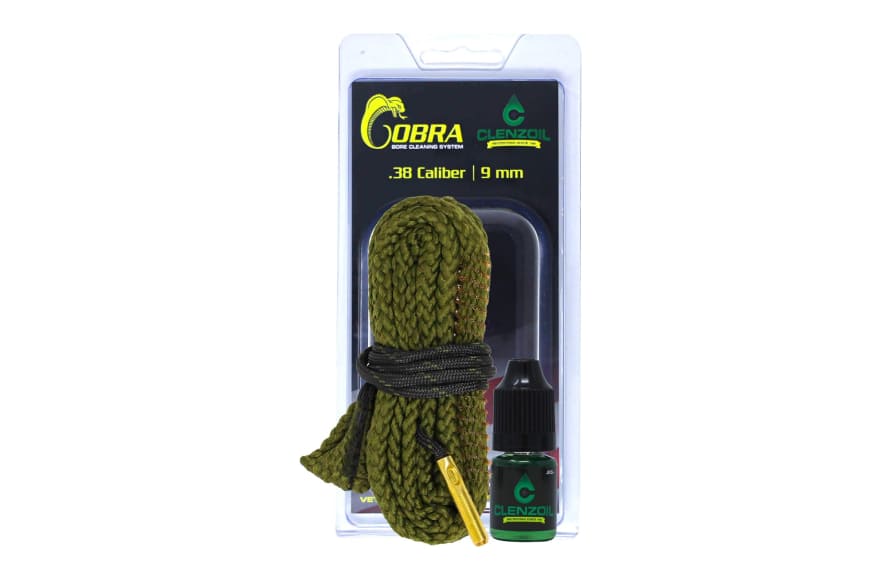 CLENZOIL Field & Range 22 Cal – 5.56MM Cobra Bore Cleaner provides a quick and easy solution to regular firearm maintenance. Its integrated bronze brush effectively loosens fouling and lead, and the woven cotton Braid that follows collects the debris.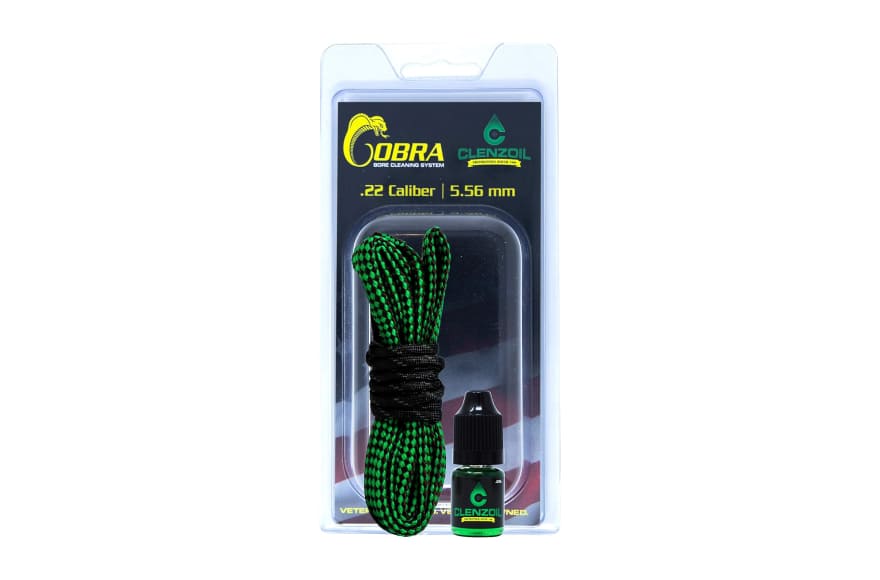 Lubricants and Solvents
Quality lubricants and solvents are specifically designed for firearms. Lubricants like gun oil prevent corrosion and maintain smooth operation of moving parts.
Recommended Products
Clenzoil Field & Range Gun Oil Spray Lube is high quality one-step cleaner, lubricant, and rust inhibitor for firearms.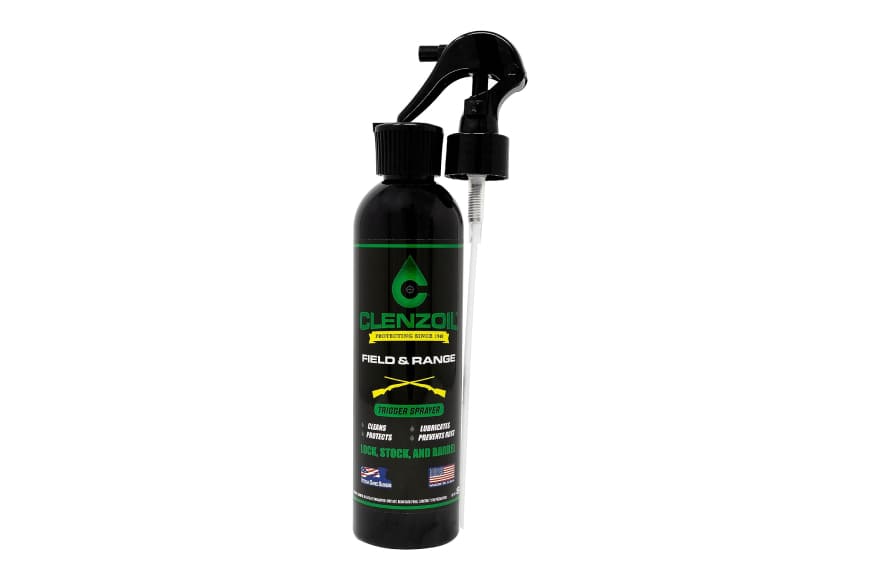 Clenzoil Field & Range Gun Cleaner Lubricant Protectant [CLP] Needle Oiler is a gun oil lubricant, cleaning solvent, and protectant in one.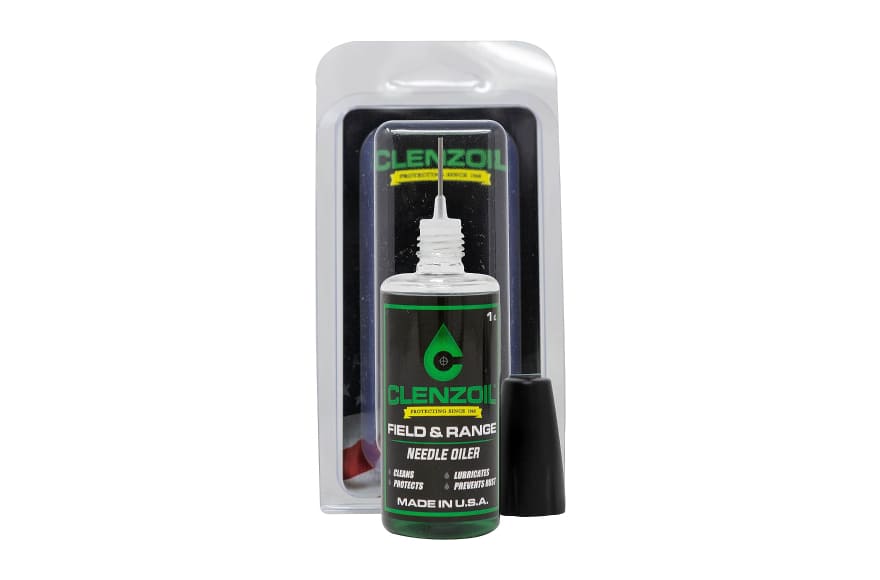 Clenzoil Field & Range Essentials Combo Kit | Cleaner, Lubricant & Grease Kit includes 0.5 oz. Dropper, 2 oz. Pump Sprayer, Synthetic Gun Grease, Microfiber Towel, & Swabs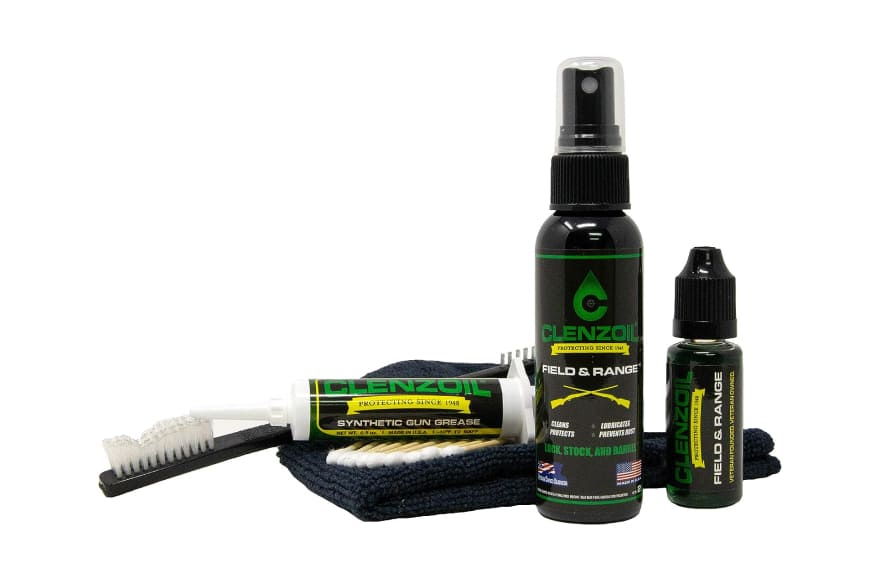 Cleaning Mats and Tools
Pick quality rods, jags, bore brushes, and patch loops for effective scrubbing during traditional cleanings. Nylon chamber mops clean chambers and recesses.
How to Choose the Right Gun Accessories
Crafting a personalized and high-performing firearm setup begins with the careful selection of the right gun accessories. This guide delves into the key considerations to help you navigate the diverse world of gun accessories effectively. Here are a few steps to follow:
Identify Your Shooting Needs
Start by figuring out what kind of shooting you're into target practice, hunting, competition, or self-defense. Your gear choices depend on your shooting goals.
Research Compatibility
Make sure the accessories you're eyeing fit your firearm. Different guns have different needs, so a snug fit matters for safety and performance.
Quality and Durability
Pick gun accessories that are tough cookies. Shooting involves some kicking and rough conditions. Tough accessories can handle the heat and last longer.
User Reviews and Recommendations
Listen to the folks who've been there and done that. User reviews and tips from experienced shooters can save you from fellow shooters.
Ease of Installation and Use
Don't get stuck with a puzzle. Choose accessories that you can slap on without a headache. Complicated setups can mess with your shooting groove.
Budget Considerations
Decide your spending limit and stick to it. Good gear doesn't have to break the bank. There's often something decent at different prices.
Compatibility with Other Accessories
If you've got other shooting stuff like scopes or slings, think about how the new gear fits in. A smooth setup can make everything work better together.
Conclusion
Gear up for better shooting! Accessories come in all shapes and sizes, each with a special job. Check what matches your gun and style. Boost safety, accuracy, and keep your firearm in good shape. It's all about improving your shooting game!
Looking to take your shooting skills to the next level? Join our public and private community groups to get insights from experts and peers on choosing the right accessories for your firearms.