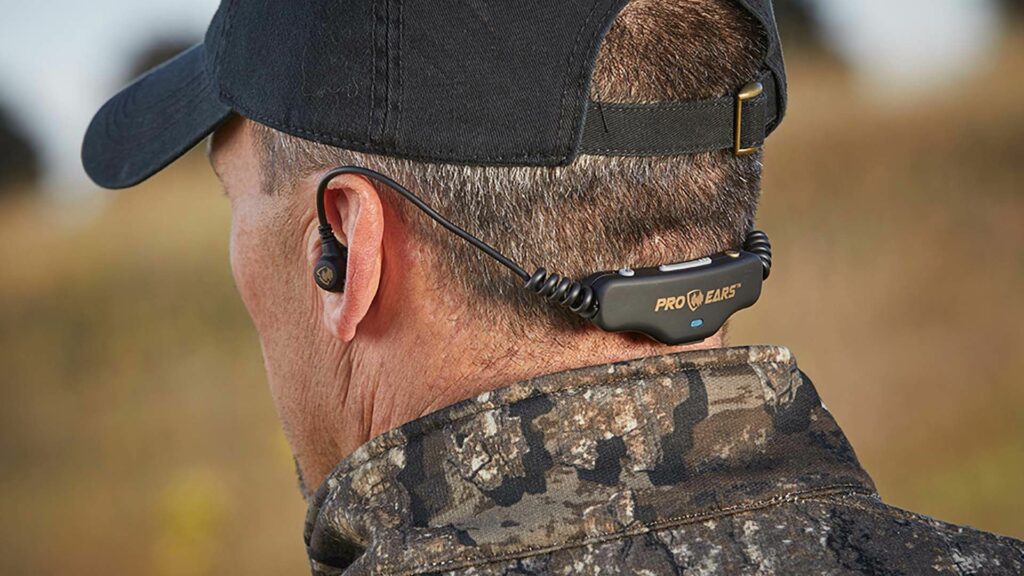 Brand Spotlight: Pro Ears – Revolutionizing Ear Protection
In this Brand Spotlight, we take a look at Pro Ears and their innovative ear protection products. Todd sat down with Gary from Pro Ears to find out more about their cutting-edge hearing protection. Learn how they combine advanced technology and practical design to provide you with the ultimate hearing protection experience. Watch the video here or read the transcript below.
Todd: What can you tell us about your newest hearing protection?
Gary: The Stealth 28 HTBT is our latest electronic hearing protection, designed without compromises. They feature amplification, top-of-the-line compression, and multiple settings for enhanced hearing. Additionally, it comes with Bluetooth connectivity and up to five times amplification to ensure you don't miss a word in any conversation.
Todd: Can you explain the unique coil design and its benefits?
Gary: The coil is designed to fit comfortably on any head size, from adolescents to adults with larger heads. It ensures a secure fit, retention, and comfort, eliminating the need for bulky earmuffs that can cause discomfort or headaches.
Todd: What are some of the other features and controls of the Stealth 28 HTBT?
Gary: They have simple controls for power, pairing, answering phone calls, and amplification. It also works with Siri and other voice assistants. We've included 10mm speakers and an amped-up driver for a rich bass sound, perfect for enjoying good rock & roll.
Todd: Where can customers get their hands on the Stealth 28 HTBT, and what's the price?
Gary: They can be purchased from our website, www.proears.com, and will soon be available on Amazon. The MSRP is $179, offering great value for the features it provides.
The Stealth 28 HTBT by Pro Ears is a game-changer in the world of ear protection. Combining advanced technology with a comfortable and adjustable design, it's perfect for use in various situations, from shooting to biking to yard work. Say goodbye to bulky earmuffs and hello to the future of hearing protection with the Pro Ears Stealth 28 HTBT.