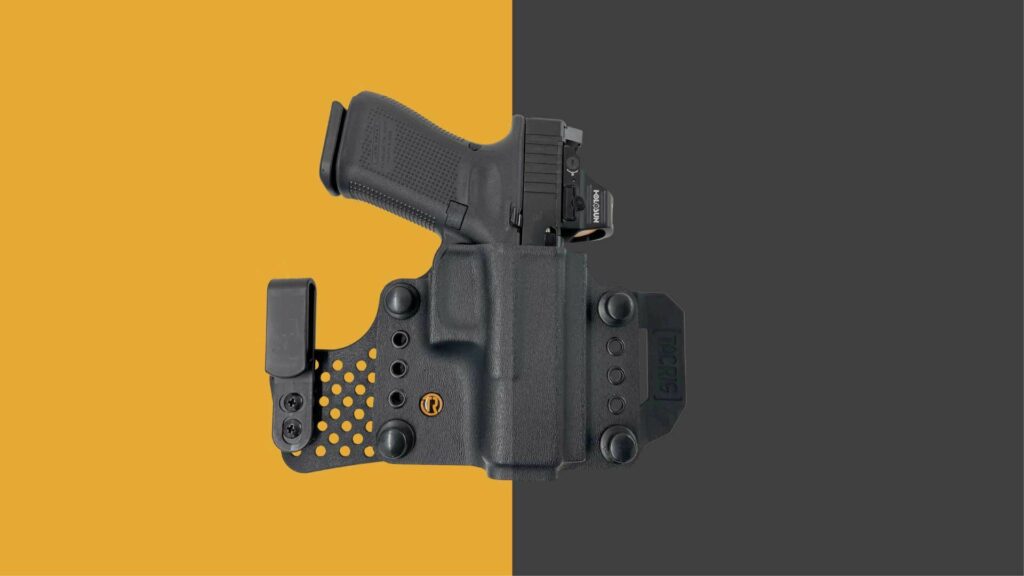 Brand Spotlight: TACRIG – Innovative Modular Holster System
In this Brand Spotlight, we have a conversation with Tim Silva from TACRIG, discussing their innovative modular holster system that allows you to quickly switch your firearm and provides versatility in concealed carry options.
Todd: What is the TACRIG modular holster system?
Tim: It's a versatile and adaptable system designed to fit various handguns. It allows users to quickly swap their firearms on the fly and offers both in-waistband and out-of-waistband carry options with just one holster.
Todd: What decisions do you have to make to get started with the TACRIG system?
Tim: You need to know the guns you want to carry, as the shells are individually molded for each firearm. As your firearm collection grows, you can purchase corresponding shells and attach them to the same rig.
Todd: Can you use the TACRIG system to store your firearm?
Tim: We offer hard surface mounts, magnetic mounts, and other storage options that allow you to attach your firearm, still in the shell, to your safe door or other hard surfaces for secure storage.
Todd: How many different types of guns do you currently have holsters for?
Tim: We currently support over 200 guns, with all molds developed in-house using 3D scans of real firearms to ensure perfect retention and fit.
Todd: What do these products cost?
Tim: The in-waistband rig, which includes a single shell and the carry setup, costs $149. The combo option for both the in-waistband and out-of-waistband is available for an additional $20.
Todd: Is there any difference in price for colors or materials?
Tim: There is a slight upcharge for the carbon fiber print, but other than that, the prices are the same.
Todd: How can someone purchase a TACRIG system?
Tim: You can visit TACRIG.com, select your gun's make and model from the dropdown menus, and customize your order with options such as left or right hand, shell color, and more.
Todd: What if someone's gun is not on your list?
Tim: They can contact us via email, and the team will put them in the queue for development on new firearms as they become available.
TACRIG's modular holster system offers a practical and adaptable solution for firearm owners looking for versatility and convenience in carrying their guns. With a wide range of supported firearms and the ability to switch between carrying options, TACRIG is revolutionizing the way people carry and store their handguns. Visit their TACRIG.com to learn more and order your own customized system.