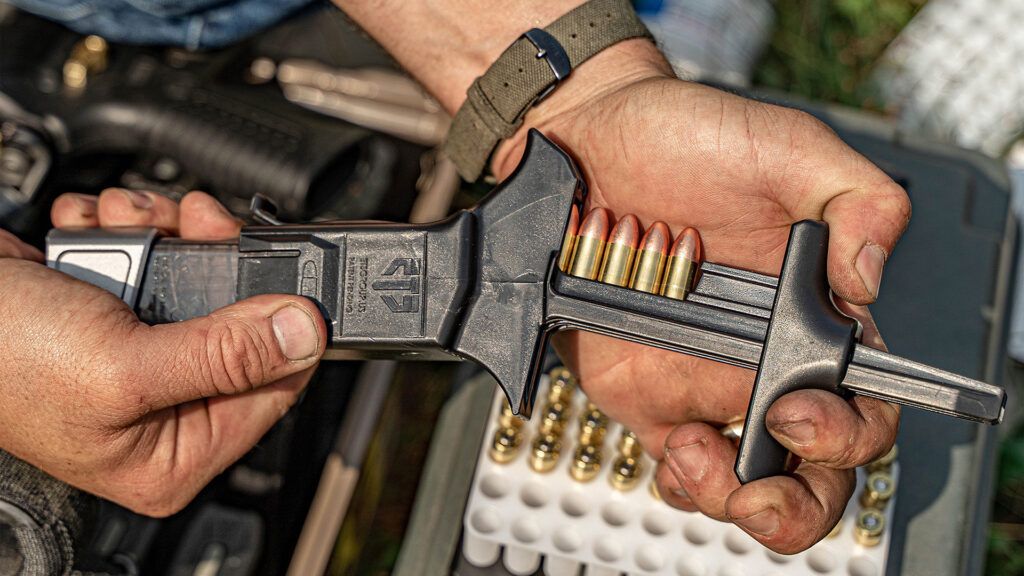 Brand Spotlight: ETS – Elite Tactical Systems – Speed Loader and Magazines for Enhanced Efficiency
In today's brand spotlight, we will be focusing on ETS – Elite Tactical Systems, a company specializing in speed loaders and magazines for different firearms. Todd Feldman interviewed Stewart from ETS to discuss their products and how they can benefit firearms enthusiasts.
Todd: Can you tell us about ETS and your magazine speed loader for pistols?
Stewart: Our speed loader is designed for all 9mm and .40 caliber pistol magazines, and it works with any manufacturer, not just ours. It's easy to use and allows for quick and efficient loading of rounds. Just make sure the magazine is correctly positioned, pick up the rounds with the loader, and push them in using the plunger. You can easily load 10 rounds at a time.
Todd: What types of loaders do you have available apart from the one for 9mm and .40 caliber?
Stewart: We have three pistol loaders in total: one for 9mm and .40 caliber, one for .380 caliber, and one for .45 caliber. We also have a universal rifle loader that can be used with various firearms, including AR-15s, AR-10s, Scorpions, and MP5s.
Todd: Where can people find more information about your products?
Stewart: You can visit our website at etsgroup.us for more information on our speed loaders and magazines.
Todd: How much does the 9mm and .40 caliber speed loader cost?
Stewart: This particular loader retails for $29.99.
Todd: You also manufacture magazines, correct? What can you tell us about the ones you offer?
Stewart: We have a wide range of pistol magazines, starting with Glock and expanding to HK, Smith & Wesson, Scorpion Evo, and AR-15 magazines. You can find all the details on our website.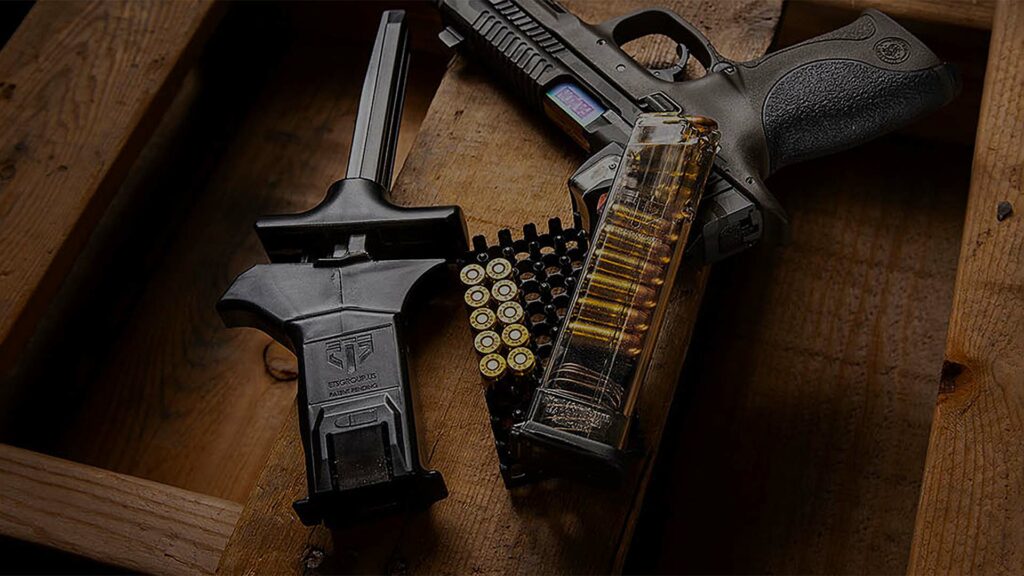 ETS Elite Tactical Systems provides firearm enthusiasts with efficient and easy-to-use speed loaders and magazines. Their universal rifle loader and variety of pistol magazines cater to the needs of various firearm owners. To learn more about their offerings and how they can enhance your shooting experience, visit their website at etsgroup.us.