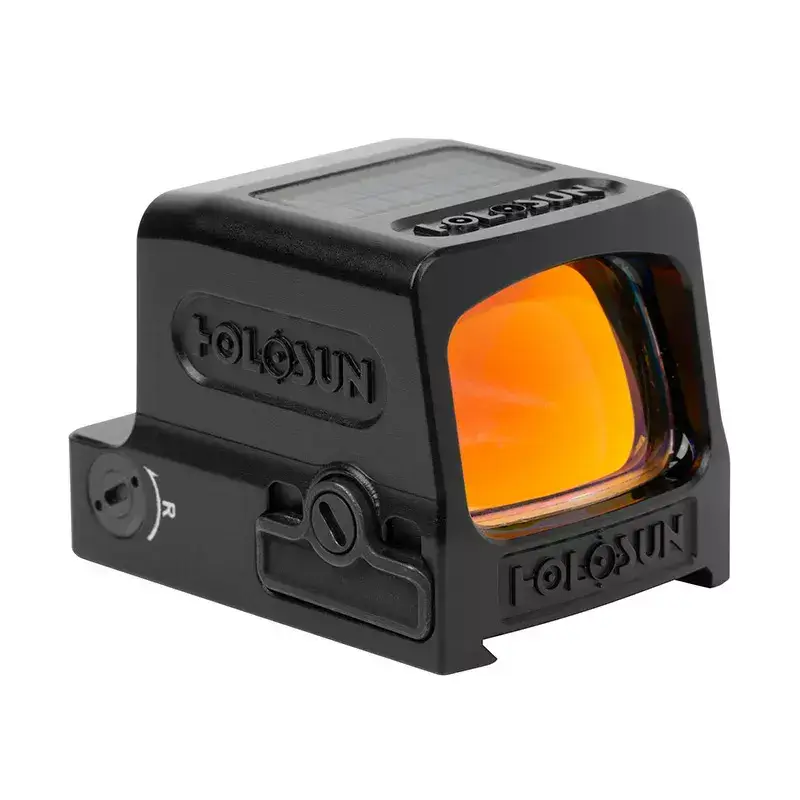 Holosun HE509T-GR X2 Pistol Sight
Holosun, a popular manufacturer of high-quality, value-oriented electronic sights has introduced a new feature-rich model in its well-regarded 509 lineup. The HE509T-GR X2 is a miniature LED sight featuring an enclosed emitter very similar to the Aimpoint ACRO. Boasting grade 5 titanium housing for additional ruggedness. Those familiar with Holosun's optics will recognize their usual laundry list of included high-end features, including:
Multi-coated glass
Solar failsafe w/ auto adjust brightness
50,000 hour battery life w/ 1632 battery, depending on brightness and reticle choice
Shakeawake technology
Multiple reticle choices
10 daylight and 2 night vision settings
Holosun offers the 509T in a Red LED as well, but the HE509T-GR is in high contrast, super-bright GREEN.
Here's why this is a great feature: as our eyes age, we don't see colors in the RED spectrum as well as we used to. Red light is on the shorter light wavelength spectrum and as such – you can think of it akin to hearing – the shorter the wavelength (or higher frequency for sound) the harder it is for older eyes to pick up and differentiate from other colors. Studies show that, with practice, people with both young and older eyes see colors in the green spectrum more easily. This pays off on a pistol sight, which allows the shooter to acquire the target more quickly.
  MSRP: $541.16  
  See more here:   https://www.holosun.com/index/product/detail/id/199.html