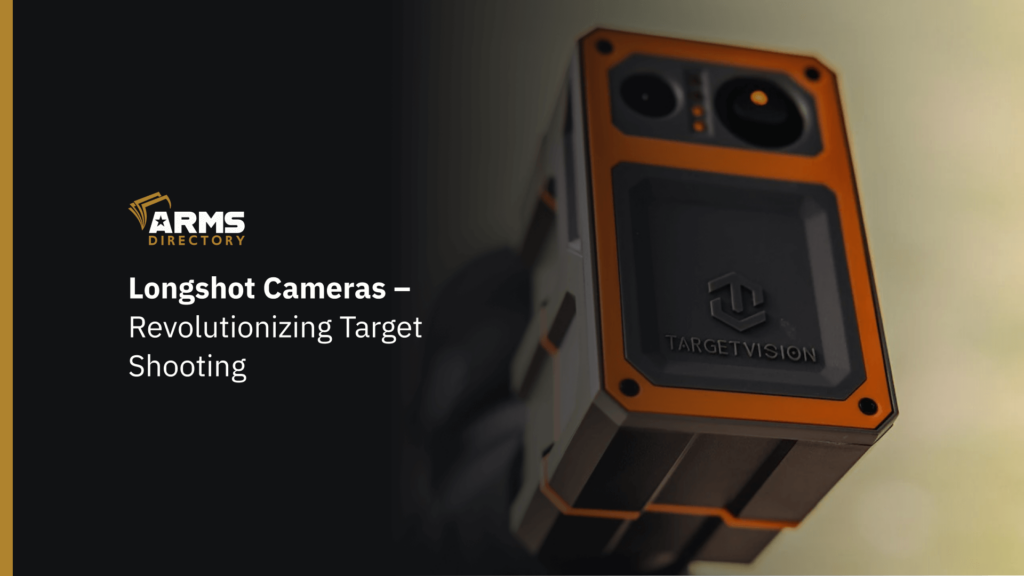 Longshot Cameras – Revolutionizing Target Shooting
Today, we present Longshot Cameras, a company that is changing the way we experience target shooting with their long range wireless cameras, and other products and accessories.
Join us as we find all about their unique longshot target camera, and discuss their products with Cameron from Longshot Cameras.
Who Are Longshot Cameras?
Longshot Cameras are a leading manufacturer of high-quality shooting cameras. Founded in 2013 by Clay Rhoden, Richard Rhoden, and James Hoffman, they specialize in producing innovative and cutting-edge target camera systems that are designed to help shooters track their shots and improve performance.
With a strong focus on advanced technology and reliable performance, Longshot Cameras have gained a reputation for delivering exceptional target cameras for shooting that meet the needs of every user.
What Products Do Longshot Cameras Offer?
Longshot Cameras have a few major categories of products. Let's take a closer look at each.
Cameras
Longshot target camera systems are suitable for various industries, such as military, hunting, law enforcement, sports events, and wildlife observation. These advanced cameras can take high-resolution pictures and videos from a long distance using powerful zoom lenses and image stabilization technology.
With the help of the Longshot App, you can easily get instant feedback, allowing you to mark and number shots. It also allows you to take photos and videos, which you can share with your friends.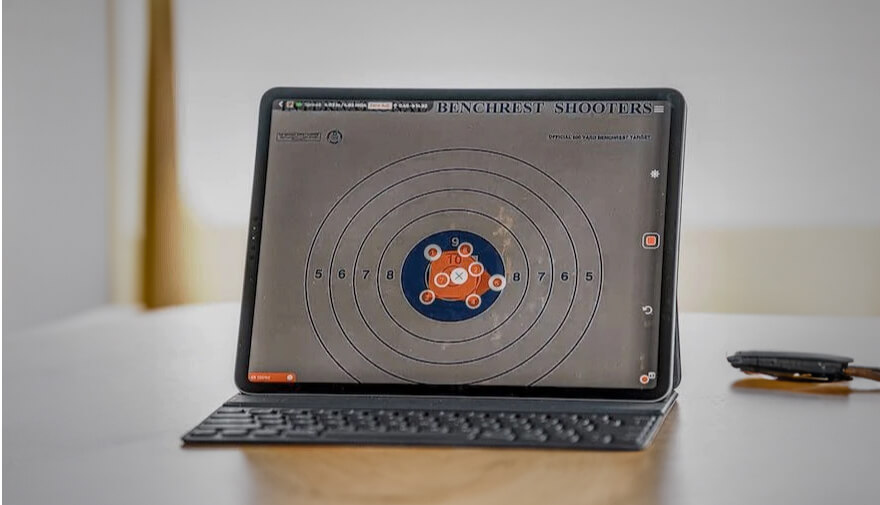 Accessories
Longshot shooting range camera accessories aim to support your target camera system, and enhance your overall shooting experience. With everything from tripod mounts and remote controls to smartphone adapters and lens filters, these accessories will help you capture every moment on the range with precision and clarity.
Whether you're a professional shooter or just enjoy recreational target practice, investing in these shooting accessories can greatly improve your skills and provide you with stunning footage for review and analysis.
Indoor Range
The Longshot R.A.I.S.E. indoor range system is a cutting-edge technology that revolutionizes indoor shooting experiences. With its advanced features and capabilities, this system provides shooters with an unparalleled level of accuracy and precision.
Additionally, the R.A.I.S.E. system offers a safe and controlled environment for shooters to practice their skills without the need for an outdoor range. The R.A.I.S.E. camera and tablet are very easy to use, and can be installed on any shooting bay.
The company also has a 30-day money-back guarantee policy, so you can test the system, and return in, if you are not happy with it.
Outdoor Range
The Longshot outdoor range system is a state-of-the-art technology designed for outdoor shooting enthusiasts. It can be installed on any shooting range up to 2 miles, and offers precise and accurate measurements of bullet impact.
The advanced features and user-friendly interface make this outdoor range system a must for all shooters that want to practice, and perfect their skills.
Interview With Cameron from Longshot Cameras
In this interview, Cameron from Longshot Cameras discusses their products with Arms Directory. We cover their products, unique features, and pricing. Watch the video now or read the transcript below.
Todd: Tell us a little about the Longshot Camera System.
Cameron: The Longshot Camera System is a wireless target camera, with the LR3 model being our flagship product. The camera is placed about 20 feet away from your target and connects to a receiver at the shooting position through directional Wi-Fi. You can then view the camera feed in real-time on your phone or tablet via the Longshot app.
Todd: Where can one find the Longshot app?
Cameron: The Longshot app is available for download on both the App Store and the Google Play Store.
Todd: What is the range of this camera system?
Cameron: We guarantee a two-mile distance between the camera and the receiver. This means that regardless of your distance from the camera, you won't have to deal with issues like mirage, wind, or sun, ensuring consistent four-megapixel image quality from 20 feet away.
Todd: Can you tell us about the app's software capabilities? Does it track shots?
Cameron: While it doesn't automatically track shots, the app displays a live feed where you can tap to mark your hits in real-time. You can mark shots in five different colors for multiple shooters, calculate shot group sizes, make adjustments in inches, centimeters, mills, or MOA, and even take pictures and videos. We also offer a Shooter View feature, allowing you to watch yourself while shooting.
Todd: What if I'm at a public range with multiple shooters? How does the camera system work in that situation?
Cameron: Each unit emits its own unique Wi-Fi signal, so you'll only connect to your camera. Alternatively, you can use the Hawk Scope Mounted camera, which mounts onto your spotting scope and offers the same capabilities in the Longshot app.
Todd: Where can I purchase a Longshot Camera system?
Cameron: You can visit our website, longshotcameras.com, browse through online retailers, or support local dealers by using our dealer locator page.
Todd: What are the prices for your products?
Cameron: The LR3 system retails at $899, the Marksman 300-yard camera system is $449, and the Hawk Scope Mounted camera costs $240.
Related Post: The Ultimate Shooting Accessories for Every Weapon [A 2023 Beginners Guide] – Arms Directory
What Do Customers Say About Longshot Cameras?
User reviews are always a good way to understand whether a product really delivers on what it promises. Here are some reviews from the website of the company:
"The LR-2 is more than I expected. Having the ability to not only see a 500yd Target, but to be able to notate on the actual Target was outstanding! I have shown the LR-2 to many friends and they are quite impressed. Hopefully you will see them as customers in the future! Well Done guys! Lisa Howell"

Lisa H.
"My range is in my back yard. It is 276 yds long for now. The elevation is about 150 feet. So I bought a 3 camera system, so I could set the cameras at 100 yds,200yds, and 276yds. It was to hard to use a spotting scope going back and forth when site in scopes. I have had several friends come and set up there rifles for hunting and they liked the cameras. Because everyone could see. It was faster, they could see very easy where they shot. I have just added the lad radar to my setup. These two systems work great together. I think one of the best things is shooting by yourself see where your shot hits with ease. Thanks for this wonderful product."

Thomas G.
"Truly impressed. I used a different brand that I borrowed from a friend and I was so unimpressed with trying to get the ammo can style camera housing to sit still and angle up at my tall target that I called Target Vision before I ordered the LR-2 and discussed the ease of it's use. As they stated, it's pretty easy to set up. Also the range is incredible, I've tested it to 1,200 yards so far with perfect connection. I definitely recommend this camera system."

Brent S.
Summary
Longshot Cameras truly are revolutionizing the target shooting experience with their innovative products, like the long range wireless camera, R.A.I.S.E. indoor range system, and so on.
The best part is that their products offer real-time, high-quality imaging and versatile features, making shooting more enjoyable and efficient.
So, if you're looking for a new way to enhance your target shooting experience, do not hesitate to give Longshot Cameras a chance. They just might be the perfect solution for you.