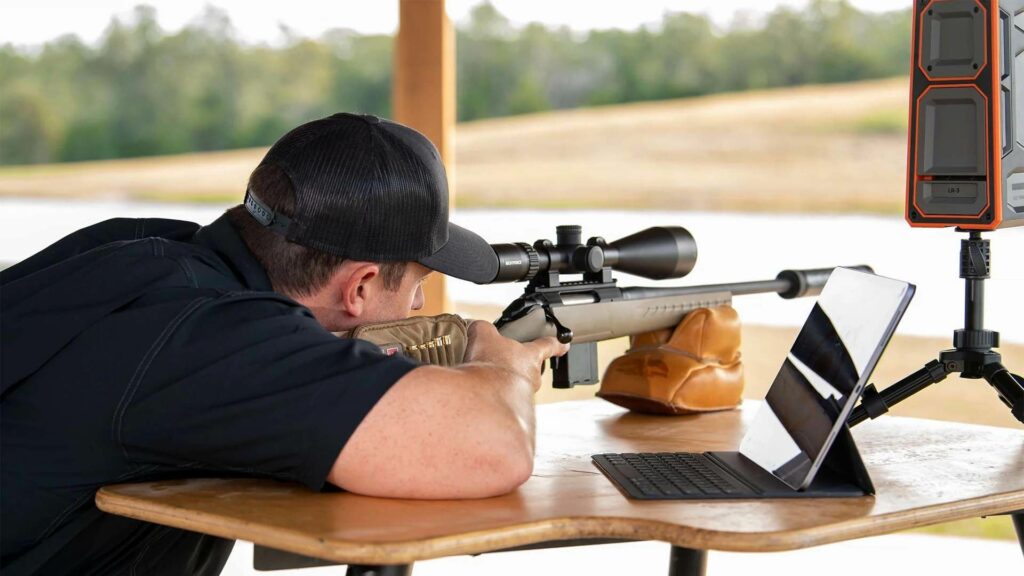 Brand Spotlight: Longshot Cameras – Revolutionizing Target Shooting
In today's Brand Spotlight, we talk to Cameron from Longshot Cameras, a company that is changing the way we experience target shooting with their innovative wireless camera systems. In this interview, we cover their products, unique features, and pricing. Watch the video now or read the transcript below.
Todd: Tell us a little about the Longshot Camera System.
Cameron: The Longshot Camera System is a wireless target camera, with the LR3 model being our flagship product. The camera is placed about 20 feet away from your target and connects to a receiver at the shooting position through directional Wi-Fi. You can then view the camera feed in real-time on your phone or tablet via the Longshot app.
Todd: Where can one find the Longshot app?
Cameron: The Longshot app is available for download on both the App Store and the Google Play Store.
Todd: What is the range of this camera system?
Cameron: We guarantee a two-mile distance between the camera and the receiver. This means that regardless of your distance from the camera, you won't have to deal with issues like mirage, wind, or sun, ensuring consistent four-megapixel image quality from 20 feet away.
Todd: Can you tell us about the app's software capabilities? Does it track shots?
Cameron: While it doesn't automatically track shots, the app displays a live feed where you can tap to mark your hits in real-time. You can mark shots in five different colors for multiple shooters, calculate shot group sizes, make adjustments in inches, centimeters, mills, or MOA, and even take pictures and videos. We also offer a Shooter View feature, allowing you to watch yourself while shooting.
Todd: What if I'm at a public range with multiple shooters? How does the camera system work in that situation?
Cameron: Each unit emits its own unique Wi-Fi signal, so you'll only connect to your camera. Alternatively, you can use the Hawk Scope Mounted camera, which mounts onto your spotting scope and offers the same capabilities in the Longshot app.
Todd: Where can I purchase a Longshot Camera system?
Cameron: You can visit our website, longshotcameras.com, browse through online retailers, or support local dealers by using our dealer locator page.
Todd: What are the prices for your products?
Cameron: The LR3 system retails at $899, the Marksman 300-yard camera system is $449, and the Hawk Scope Mounted camera costs $240.
Longshot Cameras is revolutionizing the target shooting experience with its innovative wireless camera systems. Their products offer real-time, high-quality imaging and versatile features, making shooting more enjoyable and efficient. If you're looking for a new way to enhance your target shooting experience, Longshot Cameras might be the perfect solution for you.