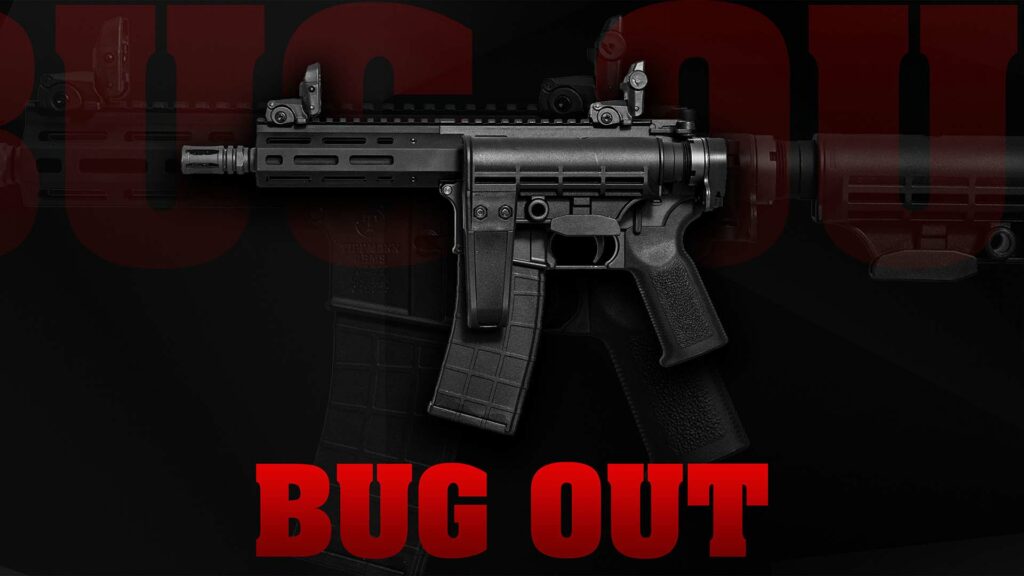 Brand Spotlight: Tippmann Arms – Innovative .22 Caliber Firearms
Welcome to our Brand Spotlight series, where we focus on innovative companies that push the boundaries of firearms and accessories. In this article, we feature Tippmann Arms, known for its high-quality AR-style .22 LR firearms and accessories. We interviewed Chris from Tippmann Arms to discuss their newest offerings, including the Micro Bug Out, a speed loader, and the Red Line model.
Todd: What is the Micro Bug Out, and what makes it unique?
Chris: The Micro Bug Out is our newest gun. It is similar to our micro pistols but includes a folding adapter, making it perfect as a survival or hiking gun. The folding adapter allows the gun to be easily stored in a backpack.
Todd: How does the gun function without a buffer tube?
Chris: We redesigned the bolt to contain the springs within the gun. This design ensures that our other guns can still be compatible with a regular 5.56x45mm or .223 Remington, and most components fit a mil-standard gun.
Todd: Tell us about the magazines for the Micro Bug Out.
Chris: Our magazines have the same size, look, and feel as a standard AR magazine. They also feature a sliding cover that exposes the number of rounds and allows the user to take the tension off while loading.
Todd: Can you explain your new speed loader and how it works?
Chris: The speed loader is still in the prototype stage, but it allows users to load magazines quickly. Simply dump a box of bullets into the hopper, shake it, and the weight of the bullets will align them properly. Clip in the magazine, and you're loading. It currently works with Black Dog and Smith & Wesson magazines.
Todd: How much does the Micro Bug Out cost, and where can people get it?
Chris: The Micro Bug Out costs around $750. It can be purchased at tippmannarms.com, and we have a dealer locator on our website.
Todd: What is the Tippmann Red Line, and what sets it apart from the others?
Chris: The Red Line is geared towards speed shooters and steel target shooters. It features a fluted barrel, a tandem cross compensator, and a co-branded color scheme. Unlike many other .22 LR AR-style rifles, our products are made of high-grade aluminum rather than polymer.
Todd: What is the threading on the barrels, and how much does the Red Line cost?
Chris: The threading is 1/2×28, which is standard for suppressors. The Red Line model without the optic is priced around the mid $700 range.
Tippmann Arms is committed to providing innovative, high-quality firearms and accessories for the modern shooter. From the compact Micro Bug Out to the Red Line's speed shooting capabilities, Tippmann Arms offers products that cater to various shooting enthusiasts. With their attention to detail, quality materials, and unique features, it's clear that Tippmann Arms is a brand worth watching.