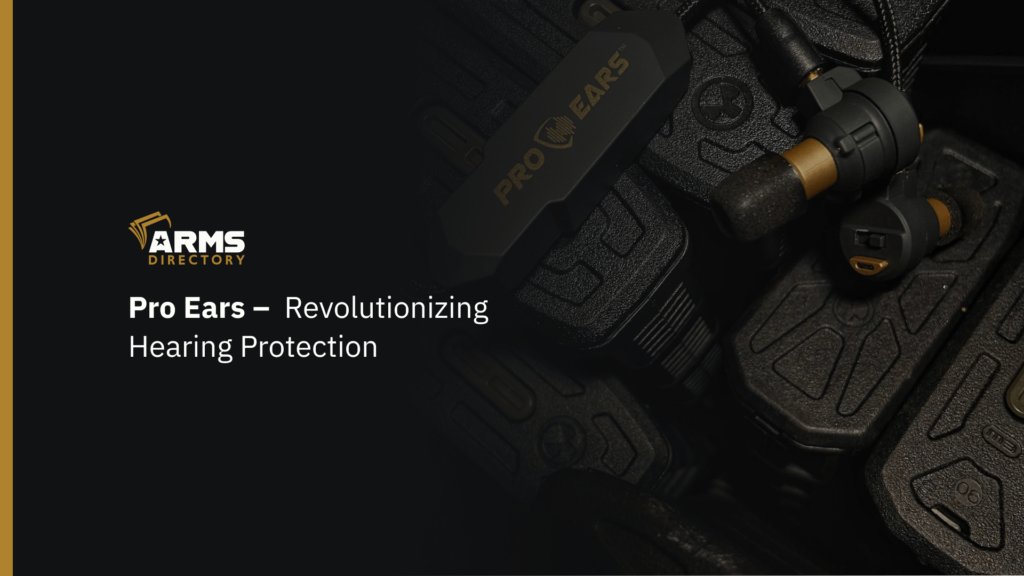 Pro Ears – Revolutionizing Ear Protection
Today, we take a closer look at Pro Ears, a company that produces ear protection products designed to safeguard the user's hearing in dangerously loud environments such as shooting ranges, construction sites, and other industrial environments.
Stay tuned as Todd Feltman from Arms Directory interviews Gary Lamansky from Pro Ears, to find out more about their cutting-edge hearing protection and newest addition Stealth 28 HTBT.
Learn how they combine advanced technology and practical design to provide you with the ultimate ear protection experience.
Pro Ears: What Products Do They Offer?
Pro Ears offers a wide range of electronic and passive ear muffs and ear buds.
Their hearing protection is available in various models and styles, including in-ear hearing protection, hearing protection with Bluetooth, and safety ear muffs for children.
Passive Hearing Protection
Pro Ears' passive safety ear muffs are designed to block out harmful noise without the use of electronics. They're ideal for use in environments where communication is not necessary.
Passive protection is a great choice for those who prefer a more traditional approach to hearing protection. They are also lightweight and comfortable, so you can wear them for extended periods without discomfort.
Electronic Hearing Protection
Pro Ears' electronic hearing protection products are designed to amplify low-level sounds while blocking out harmful noise. By doing so these products allow you to notice sounds such as speech and warning signals while still protecting your hearing from loud noises. They use advanced technology to provide clear communication and situational awareness while protecting the user's hearing.
Custom In-Ear Protection
Pro Ears also offers custom fit hearing protection products called the Stealth models and the Pro Fit Models. These products are designed to provide a comfortable and secure fit for the user's ears. They are custom-molded to the user's ear canal for maximum comfort and protection.
Passive Hearing Protection for Children
Pro Ears offers a range of passive and electronic ear muffs for children designed to fit snugly and securely on your child's head, ensuring a perfect and customized fit. They are also well suited for smaller adults.
What Do Customers Say About Pro Ears?
Getting feedback from real customers is important for figuring out if a product or company is any good – that's why we rounded up reviews from different sources to give you the inside scoop on what it's actually like to use Pro Ears' products.
"Finally an ear protection that is comfortable and wearable for long hunts. These have incredible comfort and performance for the sound enhancement, while also staying comfortable and out of the way to wear while in the field. I can hear normal conversation while walking in the spaced out lines for upland hunting, while also having excellent protection for the gunshots. I highly recommend these for anyone looking at ear protection outdoors."

Source
"I use it once-twice a week. Some Dirty Harry guy was shooting a 50 caliber pistol next to me and it protected my ears from that even though the room shook when he fired it. I can hear my son, who shoots with me, when he talks. These are very effective."

Source
"This is a really nice set of tactical looking ear muffs. They are very comfortable, have a sleek design, an auxiliary input jack for my phone and are water resistant. I also appreciated the 4 hours auto shut off feature and the indoor and outdoor mode switching. The headband does not hurt my head either. While I think these are similar to another brand out there, I have used both and refer to them. I feel like there is a little more quality and detail that went into the manufacturing."

by Derek, from NE
"These have worked great for me! They fit perfectly in my range bag and are super user friendly – for new and experienced shooters! The comfort is definitely a plus, they just sit perfectly on my head. I've tried a number of ear muffs and none of them have ever fit like these do. Thanks OPMOD!"

by Richie, from AZ
Interview With Gary Lamansky From Pro Ears
Hearing Protection with Great Sound | Pro Ears
Todd: What can you tell us about your newest hearing protection?
Gary: The Stealth 28 HTBT is our latest electronic hearing protection, designed without compromises.They feature amplification, top-of-the-line compression, and multiple settings for enhanced hearing. Additionally, it comes with Bluetooth connectivity and up to five times amplification to ensure you don't miss a word in any conversation.
Todd: Can you explain the unique coil design and its benefits?
Gary: The coil is designed to fit comfortably on any head size, from adolescents to adults with larger heads. It ensures a secure fit, retention, and comfort, eliminating the need for bulky earmuffs that can cause discomfort or headaches.
Todd: What are some of the other features and controls of the Stealth 28 HTBT?
Gary: They have simple controls for power, pairing, answering phone calls, and amplification. It also works with Siri and other voice assistants. We've included 10mm speakers and an amped-up driver for a rich bass sound, perfect for enjoying good rock & roll.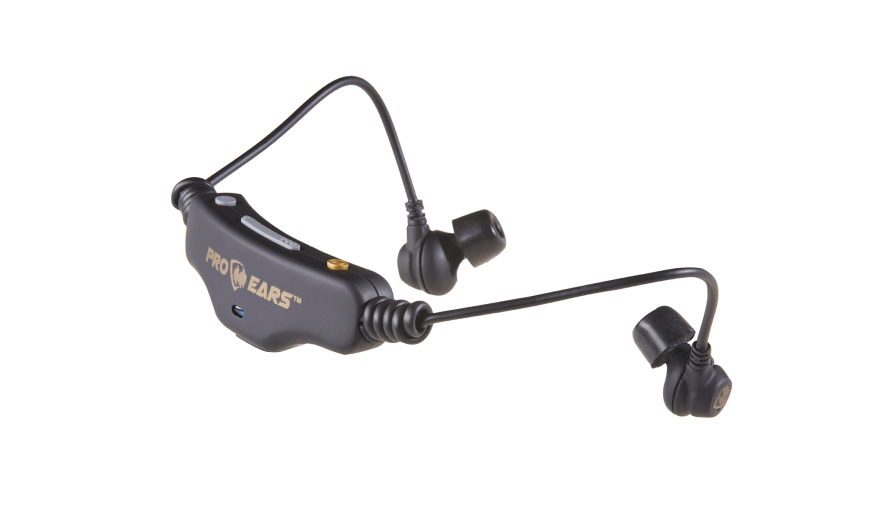 Todd: Where can customers get their hands on the Stealth 28 HTBT, and what's the price?
Gary: They can be purchased from our website, and are available on Amazon. The MSRP is $179, offering great value for the features it provides.
The Stealth 28 HTBT by Pro Ears is a game-changer in the world of ear protection. Combining advanced technology with a comfortable and adjustable design, it's perfect for use in various situations, from shooting to yard work. Say goodbye to bulky earmuffs and hello to the future of hearing protection with the Pro Ears Stealth 28 HTBT.
Over to You
Pro Ears is an industry leader in ear protection products that uses advanced technologies to provide clear communication and situational awareness while protecting the user's hearing. Their electronic and passive solutions are ideal for use in different environments from shooting ranges to concerts or festivals.
If you're already using Pro Ears products, we hope you're enjoying the benefits of their superior hearing protection and will share your thoughts with us. If you're new to Pro Ears, we encourage you to try their products and experience the difference for yourself.