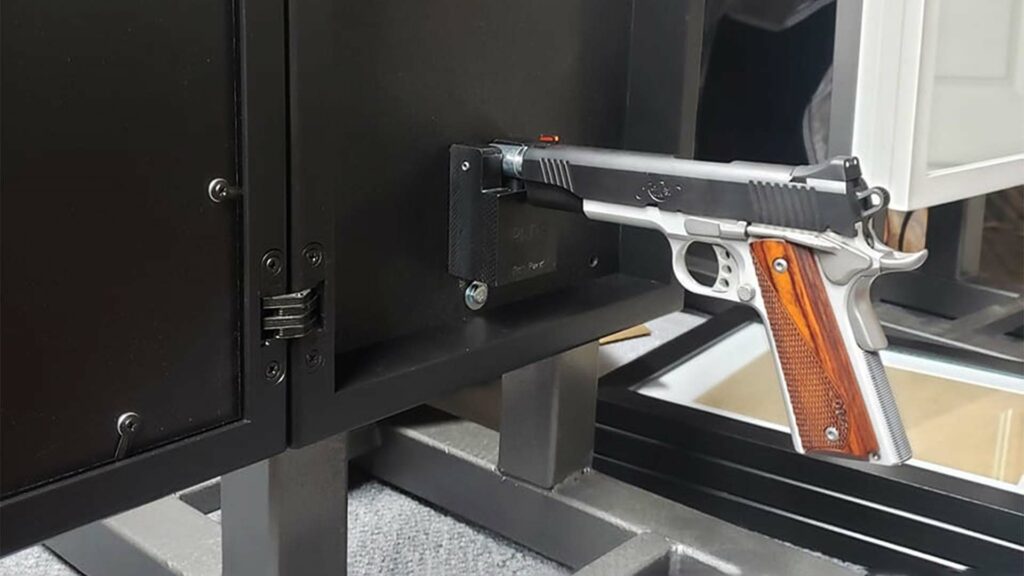 Brand Spotlight: Rapid Weapon Deployment Systems
We caught up with Rick from Rapid Weapon Deployment Systems as he shared information about the features and benefits of The Equalizer- a safe, secure, and quick way to access your firearms when you need it most. Watch the video here or read the transcript below.
Todd: Can you tell us about The Equalizer?
Rick: The Equalizer is designed to rapidly hand you your pistol safely and quickly. It features a carbon fiber pin that prevents marring your barrel and crown protection at the base of the pin. You simply slide your pistol onto the pin, rotate it, and close the door, and the pistol remains secure and ready for use.
Todd: How do you ensure that children won't be able to access the pistol?
Rick: We provide a small pin that locks the door, preventing unauthorized access. This helps keep the pistol out of reach for children.
Todd: How do you attach it to the wall?
Rick: It has three holes at the top and three at the bottom for mounting. Ideally, you should mount it to a stud using drywall screws. But if you can't find a stud, you can use drywall anchors for added stability.
Todd: Where can people purchase the Equalizer?
Rick: It's available on our website, rwdsystems.com. Due to high demand, the turnaround time for orders is about 7 to 10 weeks.
Todd: Can the front design of the Equalizer be customized?
Rick: Yes, it's designed like a picture frame, allowing you to change the front design easily. You can use any 11×14 or 8.5×11 image, and you can even have it be a mirror. The choice is yours.
Todd: What is the price of The Equalizer?
Rick: The MSRP is $255-265, which is consistent across the board for the options. For special orders, such as custom stains, there's an additional $25 charge.
The Equalizer from Rapid Weapon Deployment Systems offers a secure, rapid, and safe way to access your pistol when you need it most. With customizable designs and a focus on safety, this product is an excellent way to store your pistol anywhere in your house.