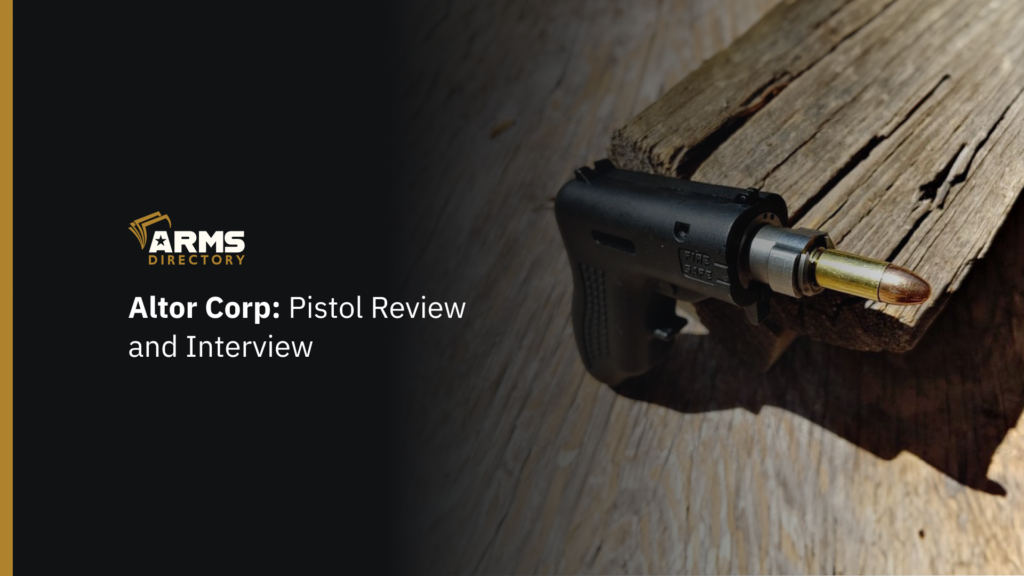 Altor Corp: Pistol Review and Interview
Altor Corp manufactures and sells single-shot self-defense pistols that are easily concealed, loaded, and fired with remarkable short-range accuracy.
The Altor Pistol is an innovative, affordable, and durable single-shot self-defense handgun that's suitable for various applications from new shooters to seasoned pros.
Its simple design and easy operation make it a valuable tool for many individuals to stay safe.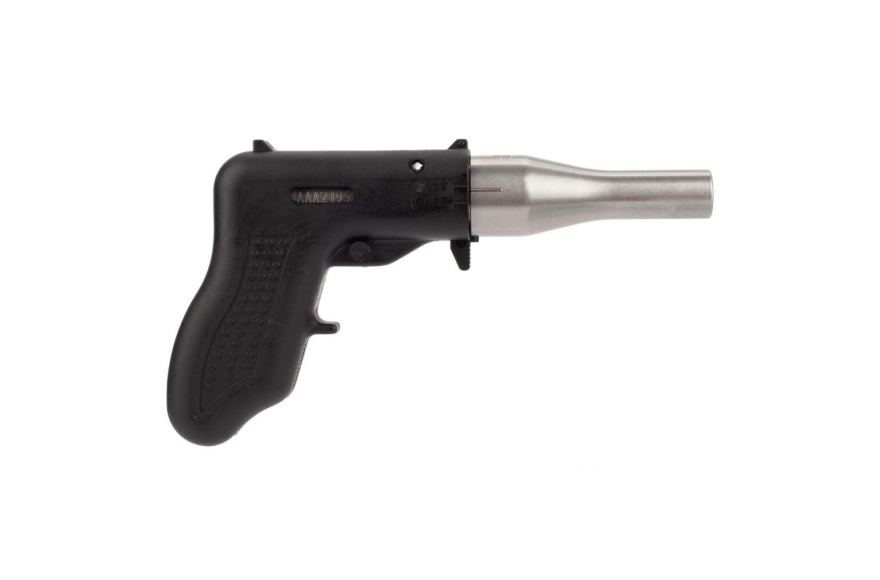 Altor Pistol Specs
These are the specifications of the Altor Pistol:
Caliber: 9mm or 380 ACP
Length: 6.5 inches
Width: 1.0 inche
Height: 3.5 inches
Weight: 10.5 ounces
Material: 100% Stainless Steel, High Performance Reinforced Nylon 6
Altor Corp Features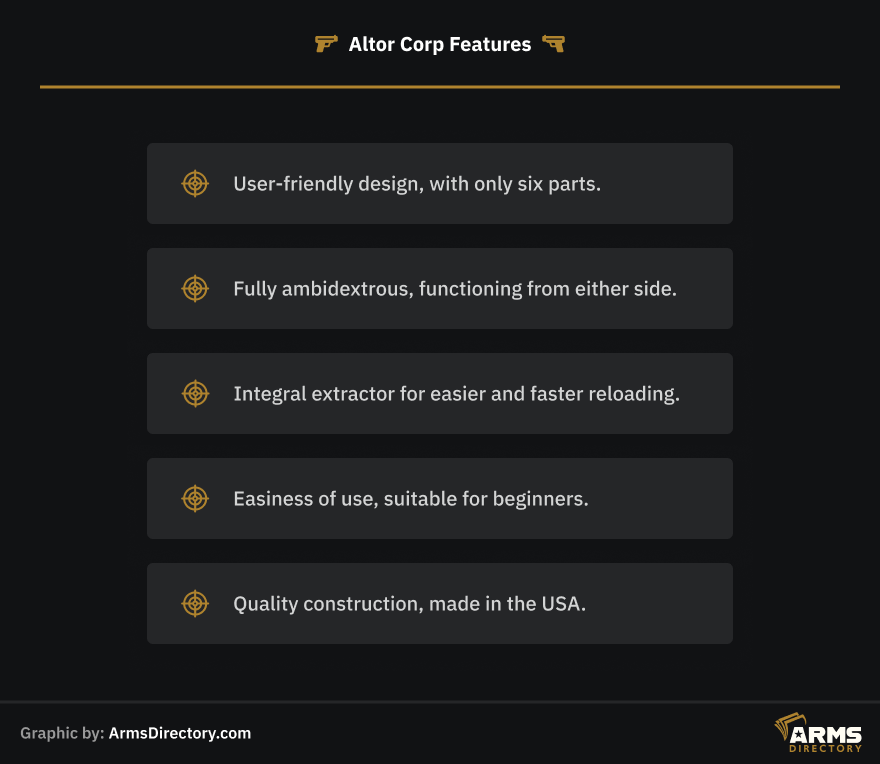 In terms of features, the Altor Pistol has:
User-friendly design, with only six parts.
Fully ambidextrous, functioning from either side.
Integral extractor for easier and faster reloading.
Easy to use, suitable for beginners.
Quality construction, made in the USA.
Altor Pistol Accessories
Holster
Altor Corp offers their own custom holster, designed to perfectly complement the Altor single shot. It can hold up to six cartridges and is a very convenient addition to the Altor pistol. What's more, it's crafted from genuine leather, and it has a belt loop on the back for easy carry.
Handles
There are three different models of handles available – flat dark earth, NRA blue, and rose gold. Each of them is coated with Cerakote, and they are all certainly a nice visual upgrade on the gun.
Barrels
Six different barrels are available on the Altor Corps website. Note that they are all interchangeable since there is only one size receiver. You can choose from:
9 MM Barrel-Threaded (1/2-28), Black Oxide steel thread protector included.
380 ACP Barrel.
9 MM Barrel.
9 MM Barrel, extended length, Measures 6.125" from muzzle to breech face.
9 MM Black Nitride Treated Barrel-Threaded (1/2-28).
Black Nitride (Not Black Oxide) Treated Thread Protector-(1/2-28).
Case
You can purchase a nice survival case made from durable waterproof polymer. It's a great case to store all your essentials, and it can easily be stored in a cabin, bunk, or anywhere else you want to store it.
Bandolier
A bandolier is also available for just $7.00. It has two ammunition pockets, and can be used as a light attachment.
Interview with Alex Malcolm from Altor Corp
Todd: What is the Altor Pistol?
Alex: The Altor Pistol is a low-priced, simple handgun with only six parts. It's currently available in 9mm or 380 ACP, and it's made with 100% stainless steel parts and nylon 6 polymer, making it virtually indestructible and corrosion-proof.
Todd: How does the pistol operate?
Alex: It is very easy to operate. Simply slide the cartridge into the front of the receiver, put the barrel on, and turn it to the first click for safety. Turn it to the second position for firing mode, and use the cross bolt button safety. The gun is double action only, with three levels of safety. To fire, pull the trigger all the way back, which allows the striker to spring forward and fire the gun.
Todd: What are the applications for this pistol?
Alex: The Altor Pistol is a versatile tool that's suitable for use as a stash gun or survival gun. Farmers, ranchers, and veterinarians often use it as a dispatch gun. With a CCI shot shell in the 9mm barrel, it's also great as a snake or rat gun.
Todd: Can you purchase additional barrels?
Alex: Yes, you can purchase additional barrels online. For instance, if you buy a 9mm pistol but want a .380, you can buy it from our website. They also offer a threaded 9mm barrel for use with a suppressor.
Todd: How much do the barrels cost?
Alex: The .380 barrel costs $49, and the 9mm barrel is $59. We also have a threaded 9mm barrel which is $99.
Todd: What other accessories are available?
Alex: We offer custom holsters and bandoliers for holding spare cases. We have colored frames and waterproof survival cases for storing the pistol and cartridges.
Todd: Where can someone purchase one of your pistols and accessories?
Alex: You can buy the pistol from a licensed firearms dealer, and the barrels and other accessories can be purchased on the Altor website.
Related Post: Auto Mag – The Iconic Big Game Hunting Pistol – ArmsDirectory
What Do You Think About The Altor Corp Pistol?
We would really love to hear your opinion on the Altor pistol. Let us know if you have tried it, what you liked or disliked about it, and if you would recommend it.
Last, but not least, make sure to keep visiting our blog for the latest news and interesting articles from the world of guns.