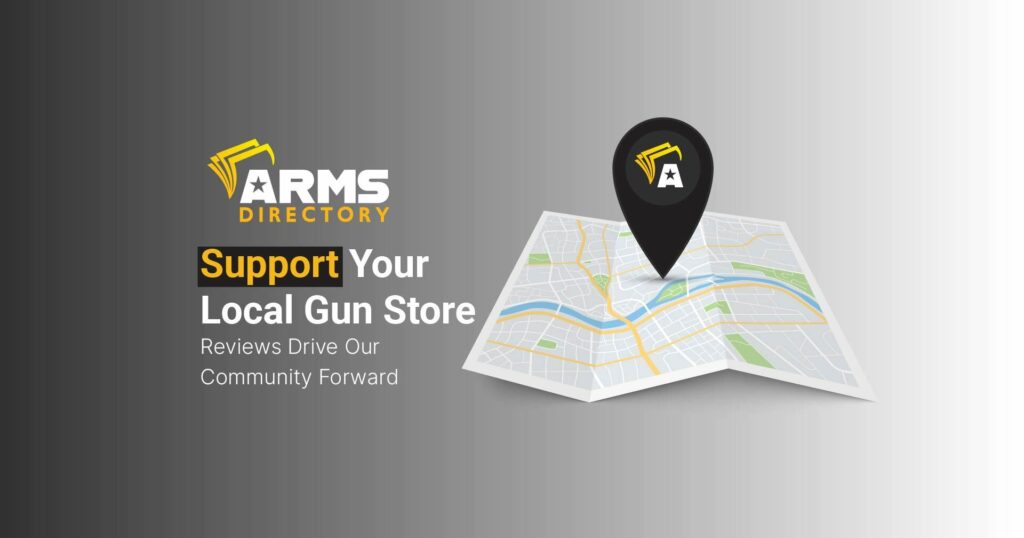 Feature Release: Community Business Reviews
We are pleased to announce the release of Arms Directory Business Reviews. By popular request and after months of hard work, we have developed a review system that serves both firearms enthusiasts like you as well as the 2A businesses that you enjoy.
Why Business Reviews?
As a consumer in the firearms industry, finding reliable and trustworthy sources for products and services is important. With the challenging political climate and advertising restrictions, having a dedicated place for 2A businesses to be reviewed will help people like you find quality companies.
Many business owners have built groups for their companies on the Arms Directory social platform, and while groups are great for conversation, there needs to be a different solution to hold more pertinent data about their business – what services they offer, how best to contact them, and ultimately, customer reviews to show off the very best in the industry and help win them the customers they deserve. Best of all, reviews are linked directly to your social profile, so your friends and the rest of the community can see your reviews, and you can easily see others as well.
Currently, we are only releasing the 'review' functionality, which is a small but essential piece of our complete business directory. We are doing this to ensure it performs the way our feedback group expects and can be serviced appropriately by our staff.
In the coming weeks, we will release features that will allow businesses to claim, add, and manage listings. In the meantime, if you see a review that you believe is malicious or spam, please get in touch with any of the Arms Directory moderators or use our help center, and we will review it. This helps ensure high-quality data and that our system is helpful to our community.
You can support your favorite gun store, manufacturer, or gunsmith today by finding their listing here and leaving them a great review.
Once again, and as always, thank you for being a part of Arms Directory!